Asia
Joe Biden congratulates Jokowi on Indonesia's 77th independence anniversary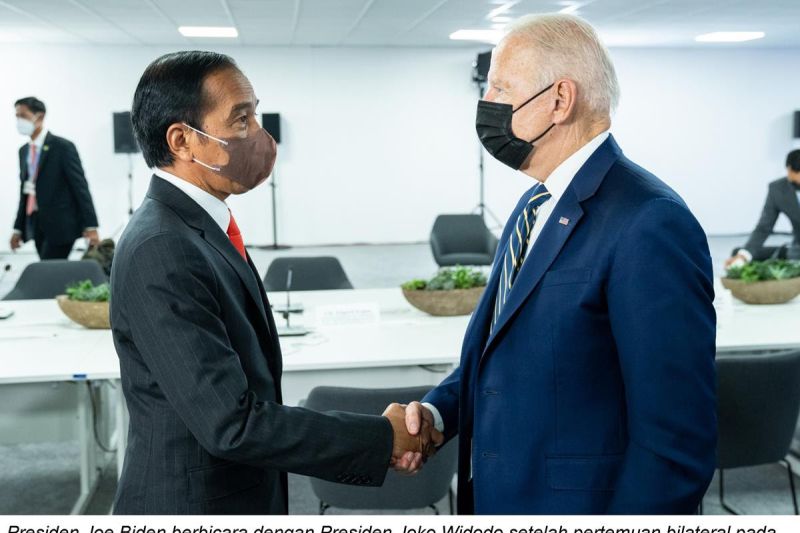 JAKARTA (Antara) – U.S. President Joe Biden congratulated Indonesian President Joko Widodo (Jokowi) and the people of Indonesia on the 77th anniversary of Indonesia's independence through a message sent from the U.S. Embassy in Jakarta. rice field.
In a written message to President Jokowi, Biden said: "Dear President (Jokowi), on behalf of the United States and the American people, I would like to extend my congratulations to you and the people of Indonesia as they celebrate the independence of Indonesia on August 17." Stated. , according to a statement issued by the U.S. Embassy and received here on Tuesday.
In a written statement, Biden said that as two of the world's largest democracies, a long shared history built on the shared vision of "Bhinneka Tunggal Ika" and "E Pluribus Unum" , said the United States and Indonesia will celebrate the milestone of independence.
E Pluribus Unum is the motto of the United States. This sentence is taken from Latin and literally means "from many to one."
These mottos of both countries emphasize the importance of inclusivity in building bridges among the diverse societies of Indonesia and the United States.
In his message, President Biden said, "On this Indonesian Independence Day, both countries are committed to advancing our shared commitment to democracy and building a lasting, peaceful, prosperous and resilient Indo-Pacific region. I look forward to everything we do together." .
"America joins us in celebrating this joyous day with you, our friend and strategic partner," Biden said.
related news: Widodo vows to increase cultural fund
related news: Chair hopes for solutions to global tensions at 2022 G20 summit
related news: President wears a costume that symbolizes harmony at the MPR Annual Meeting
https://en.antaranews.com/news/244769/joe-biden-congratulates-jokowi-on-77-years-of-indonesias-independence Joe Biden congratulates Jokowi on Indonesia's 77th independence anniversary