Asia
Jokowi Encourages Papuan SMEs to Join Digital Economy Platform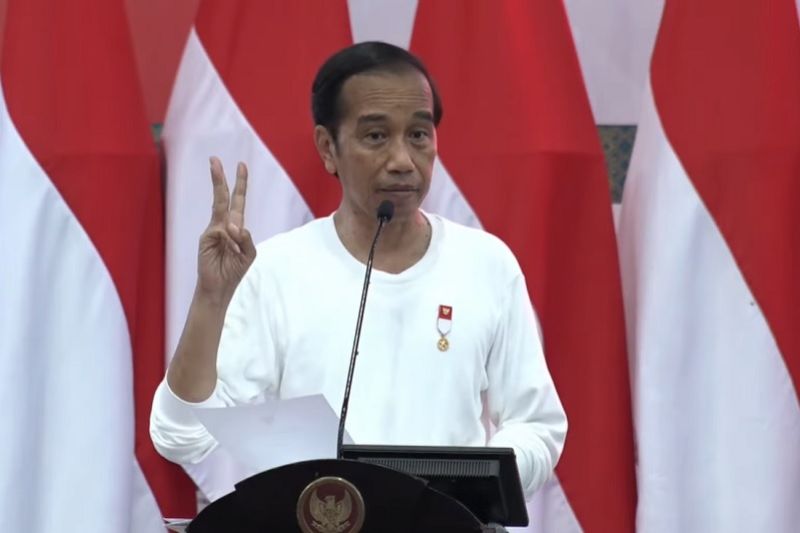 In Papua, I'm really amazed at how good small business products are.
JAKARTA (ANTARA) – President Joko Widodo (Jokowi) encouraged Papua's micro, small and medium enterprises (MSMEs) to join the digital economy platform in an effort to develop the market to a wider range of consumers.
Mr Jokowi showed promising potential before attending a ceremony to hand over business identification numbers (NIBs) to individual micro and small enterprises (SMEs) at Toware Sports Hall in Jayapura district on Wednesday. He said he witnessed several MSMEs.
"I'm happy to see some of the products. The packaging is very good and the products are also good. I'm really surprised how good the products of small and medium enterprises are in Papua." President's Office YouTube Channel.
The digital platform will enable Papuan MSME owners to expand their market to other islands and abroad, he said.
"I have seen Papuan coffee, pineapple juice, shredded tuna, etc. Promote them on your digital platform. Use this opportunity to expand into wider markets and even abroad." he added.
Apart from e-commerce platforms, the President also suggested Papuan MSMEs to use social media channels to promote their products.
"You could try selling on Facebook or Instagram, but e-commerce platforms are great too. I think the product will sell well," Jokowi said.
During the event, Heads of State distributed NIBs to at least 2,700 individual SME recipients.
Bahlil Lahadalia, head of the Minister of Investment/Investment Coordinating Board (BKPM), reports that so far, only 20,000 business people in Papua have registered with the Online Single Submission (OSS) system.
Lahadalia said the goal is to increase the number of business actors registered with OSS to at least 200,000.
Besides Minister Rahadalia, the president was also accompanied by Minister of Cooperatives and Small and Medium Enterprises Teten Masuduki, State Owned Enterprise (SOE) Eric Tohir and Chief Cabinet Secretary Pramono Anun.
related news: Minister asks Papuan SMEs to register as sole proprietorships
related news: Jokowi hands over fuel subsidy aid in Sentani, Papua
​​​​​​​related news: Committed to developing Papua's SMEs: Government
https://en.antaranews.com/news/247237/jokowi-encourages-papuan-msmes-to-join-digital-economy-platform Jokowi Encourages Papuan SMEs to Join Digital Economy Platform