Asia
Judo coach imprisoned for 9 years for the death penalty of a boy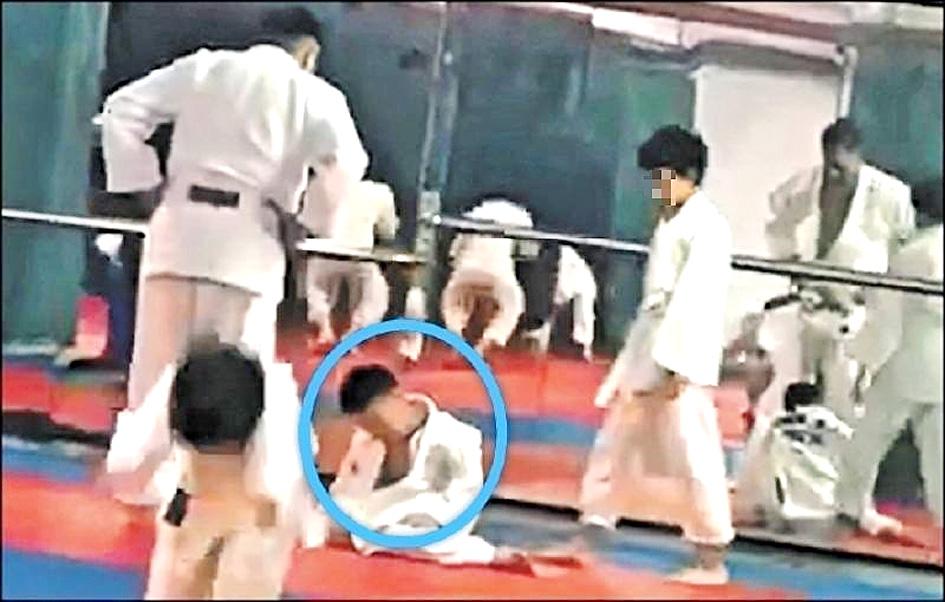 The Taichung District Court yesterday sentenced an unlicensed judo coach to nine years in prison after hitting a seven-year-old student on the ground more than a dozen times.
The court found a lack of remorse for using excessive force against an under-trained child in a judgment against a man named Coach (What), and he in his son's death. He quoted that he did not reconcile with his parents about his role.
Jackie Chan, a member of the Taichung City Council, said the family would appeal to the High Court on behalf of the boy's mother.
The prosecution said on April 21 that Ho had instructed the students in the class to throw a seven-year-old boy named Huang to the ground.
Mr Ho didn't believe the boy, who had a headache and didn't want to practice, was sick, but the prosecution said he wanted to hurt him after fans called him a "fool."
Ho slammed Huang on the ground more than 10 times, and Huang vomited, they said.
Ho knew that the fan was in the second week of the class and didn't know how to fall safely in judo, but after cleaning up the vomit, he kept hitting the fan on the ground and became unconscious. Only stopped at.
Ho called an ambulance because Huang was unresponsive, and medical personnel said he found Huang bleeding in his brain.
Huang was in a coma for nearly 70 days. On June 29, his parents removed him from life support after his condition deteriorated significantly.
The prosecution has charged Ho for violating Article 112 of the Child and Youth Welfare Rights Act (Children and Juvenile Welfare and Benefits Act) and Article 277 of the Criminal Code.
Comments are moderated. Please save the comments related to the article. Remarks containing abusive and obscene language, personal attacks of any kind, or publicity will be removed and users will be banned. The final decision is at the discretion of Taipei Times.
https://www.taipeitimes.com/News/taiwan/archives/2022/06/30/2003780857 Judo coach imprisoned for 9 years for the death penalty of a boy