Europe
Kirchberg firm opens doors to exhibit private art collection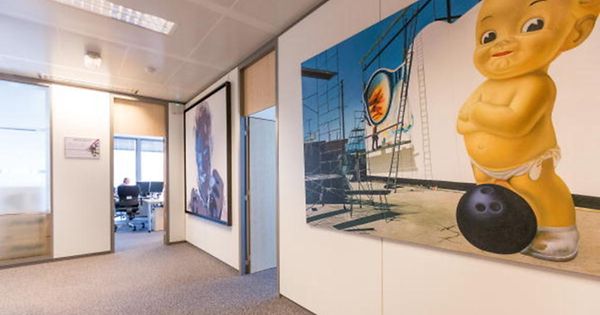 Kirchberg firm opens doors to exhibit private art collection
culture
Companies like Allen & Overy, Arendt, Clearstream, Deutsche Bank and EIB let people browse their art collections on Sundays.
Companies like Allen & Overy, Arendt, Clearstream, Deutsche Bank and EIB let people browse their art collections on Sundays.
Art collections exhibited at previous private art Kirchberg Open Door events
Photo credit: LW Archive
Art isn't the first thing that comes to mind when you see Kirchberg's corporate buildings. But this Sunday, the company and his EU institution will open to the public and display their art collections.
From painting to sculpture to photography to even architecture, the private art Kirchberg initiative is back after being postponed twice due to the pandemic. Visitors can view private art collections from companies such as Allen & Overy, Arendt, Clearstream, Deutsche Bank, European Investment Bank, von Kirchberg and UBS on Sundays from 11am to 6pm.
Some works, such as those by Fonds Kirchberg, are located outdoors and may have been overlooked before, but can now be seen with a guided tour. Various locations also offer guided tours in English and French, as well as several activities for children.
If you don't know where to start, follow MUDAM Director Bettina Steinbrügge's recommendations. Clearstream highlights self-proclaimed visual activist Zanele Muholi's collection Faces and Phases. These photos are part of the Women's Perspective Collection on display at Clearstream., Contains powerful shots.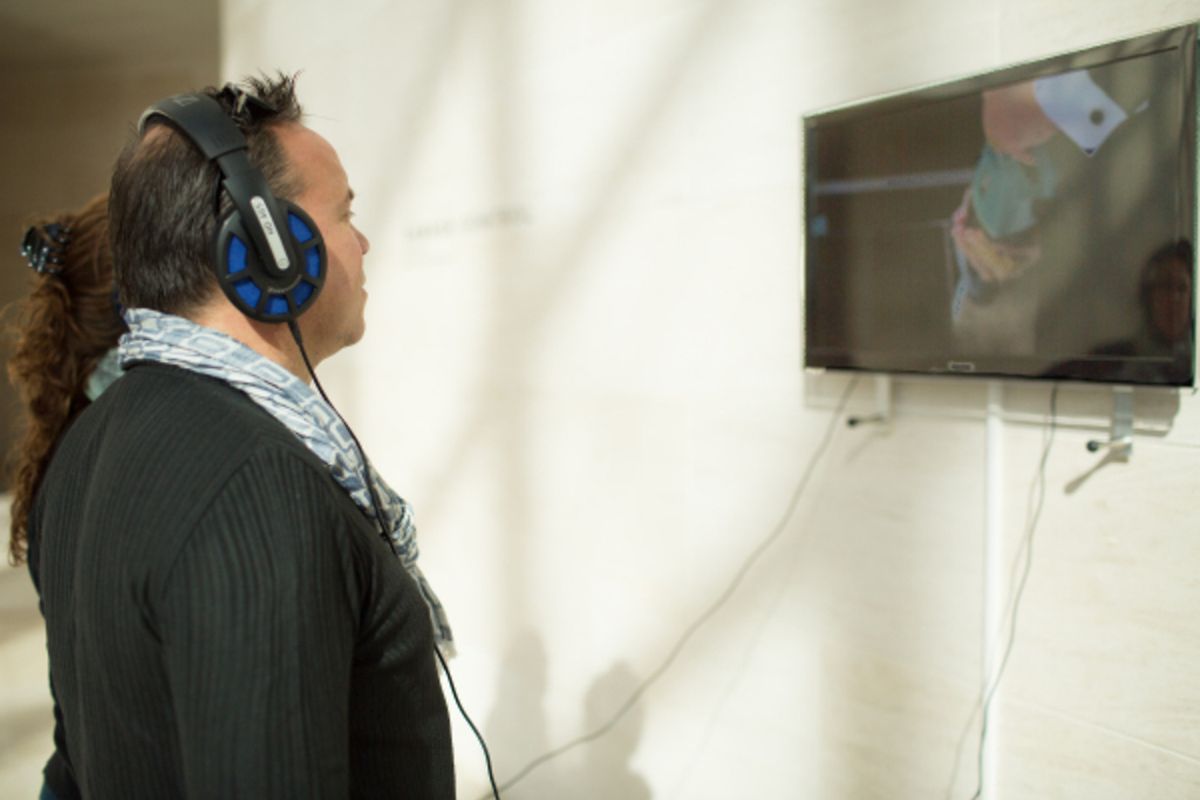 Visitors watching a video demonstration
LW Archive
You can find another of her recommended works at UBS. Artwork combining sound, nature and art by Luxembourg artist Su Mei Tse. Steinbrugge was also "deeply moved" by an untitled portrait by Lyle Ashton Harris in Arendt, which explores the theme of equal rights. Arendt has both permanent and temporary exhibitions, and visitors can see both. Their current temporary exhibition focuses on contemporary photography by renowned artists such as David LaChapelle.
After touring the private collections, visitors may head to MUDAM if their art cravings aren't satisfied. In partnership with the Sunday event, visitors can receive discounts on admission tickets and museum shop items.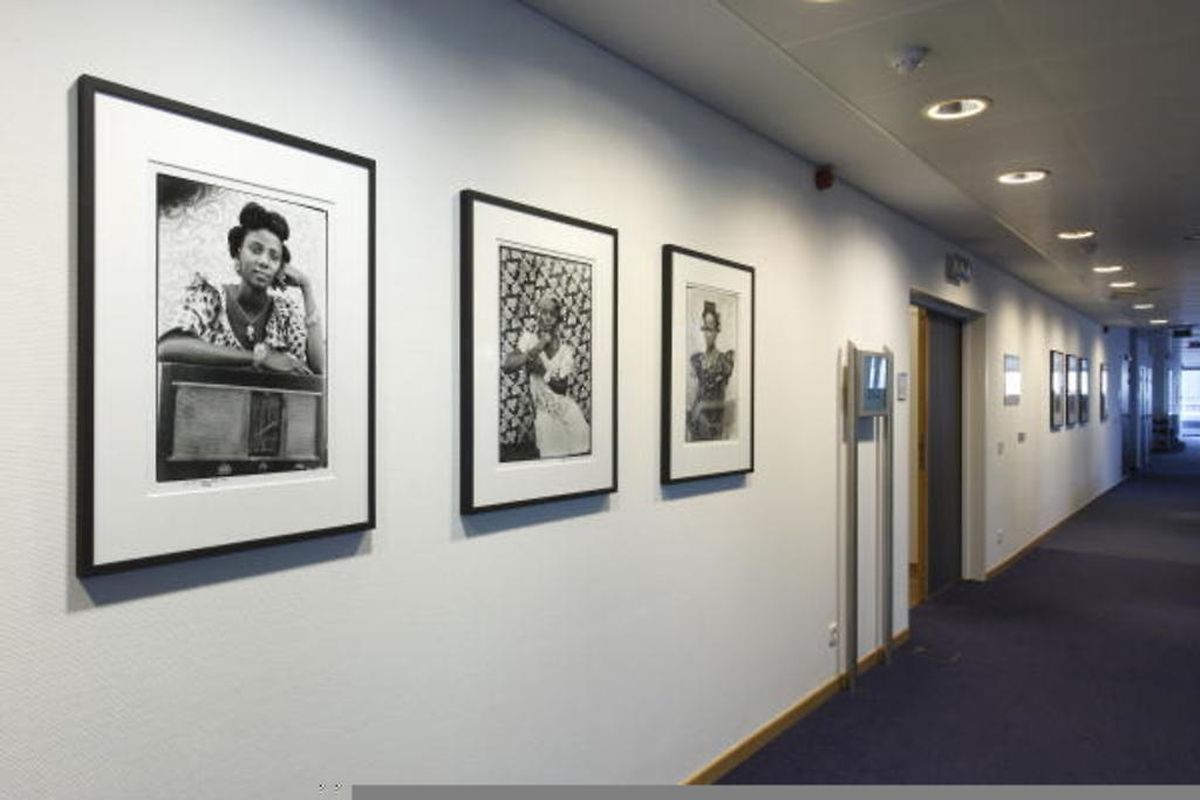 Photo exhibition at a company in Kirchberg
LW Archive
Since 2013, law firms Allen & Overy and MUDAM have teamed up with a focus on donating video production and offering curatorial fellowships in the fields of video and emerging technologies at MUDAM. Four of his video artwork donated to MUDAM over the years will be on display at his Allen & Overy. this weekend.
Visitors to Deutsche Bank can enjoy an exhibit called We are Part of Culture, a non-profit project 100% created by humans. It celebrates the LGBTQ+ community by exhibiting portraits of "people past and present who have had a profound impact on European culture."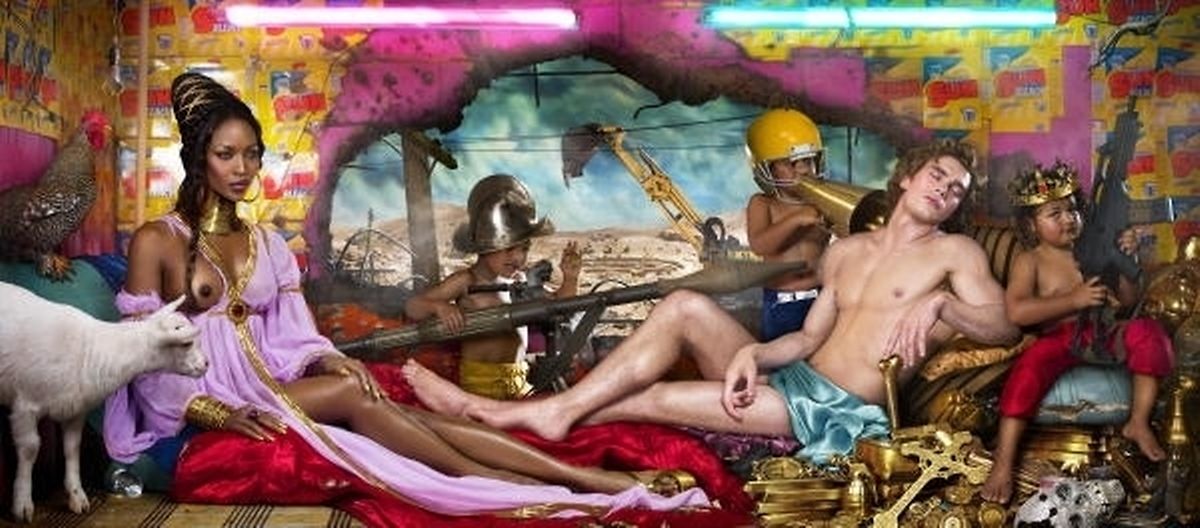 Open on Sundays from 11am to 6pm
LW Archive
EIB presents so-called Unravelling, which includes 32 works acquired over the last four years, focusing on climate-conscious and socially engaging art.
Private Art Kirchberg was started in 2006 and is held every six months. Its purpose is to expose a company's private art collection, which is not normally open to the public, and invite people to a different experience in an area usually dedicated to business, shopping, or dining.
To view details and the entire program, click here.
---
A new article was published in the Luxembourg Times Mobile app, download here! Get Luxembourg Times delivered to your inbox twice a day.Sign up for our free newsletter here.
http://www.luxtimes.lu/en/culture/kirchberg-firms-open-doors-to-display-private-art-collection-632d7df9de135b9236e736aa Kirchberg firm opens doors to exhibit private art collection