Asia
KPPU investigates suspected ferry cartels in Batam and Singapore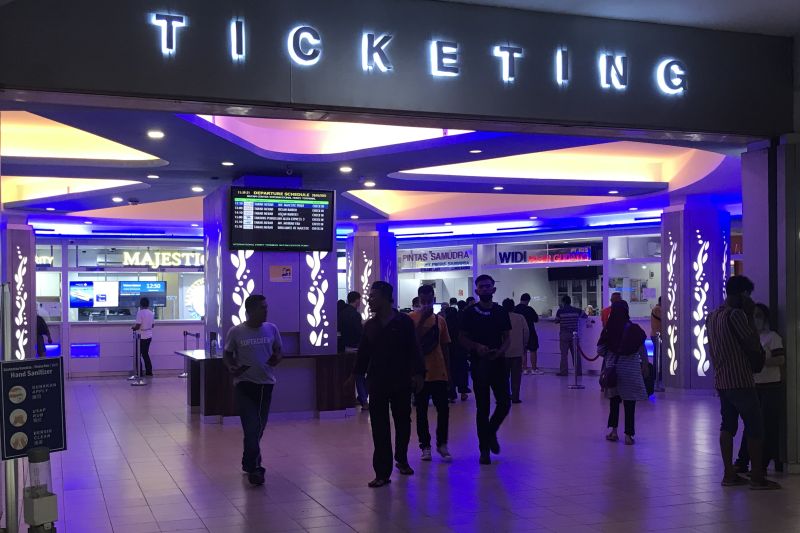 Batam, Riau Islands (ANTARA) – Officials at the Regional Office of the Business Competition Supervision Board (KPPU) have confirmed that an investigation into a suspected cartel operated by the Batam-Singapore ferry operator is still ongoing. .
"The KPPU is scrutinizing reports of a suspected Batam-Singapore ferry cartel," l Ridho Pamungkas, head of the KPPU's Regional I office in Medan, said here on Friday.
The commission has discussed the alleged cartel report with the Riau Islands parliament and business groups affiliated with the Batam Chamber of Commerce, he added.
"We have also clarified our reporting to the KPPU and are currently collecting data and information on the ground," the regional office chief said.
He said the investigation team would not need to seek clarification from ferry operators on their reports if sufficient data and information were obtained during the reporting clarification process.
To complete the data and analysis survey, KPPU requested data and written statements from Batam ferry operators and relevant stakeholders, he added.
So far, the KPPU has been unable to confirm the veracity of reports of suspected cartels. The current information received by the commission only concerns an alleged collusion between operators to fix ferry prices.
The team said the sudden and significant increase in ferry crossing fees by all ferry operators indicates the presence of cartels.
Ferry companies operate a variety of ships with different specifications and operating rates, so it's not logical for ferry operators to raise travel rates to the same rate, he explained.
related news: Vice President Calls for Partnerships Between SMEs and Large Corporations
Pamungkas stated that, pursuant to Law No. 5, companies found to be involved in cartel practices could face fines of at least one billion rupiah (US$67,000), up to 10% of their turnover, or profits while colluding with cartels. warned that it could face a fine of 50% of the profits made. Prohibition of Monopolies and Unsound Business Competition 1999.
In addition to imposing hefty fines, the KPPU can direct companies to withdraw from cartels and return to market mechanisms, and recommend to relevant authorities for further scrutiny of non-corporate entities proven to be participating in cartels. he added.
related news: KPPU Finds Evidence Linked to Suspected Edible Oil Cartel

https://en.antaranews.com/news/243073/kppu-probe-into-suspected-batam-singapore-ferry-cartel-still-on KPPU investigates suspected ferry cartels in Batam and Singapore