Asia
Kuomintang vice chairman resigns as adviser to Taichung city government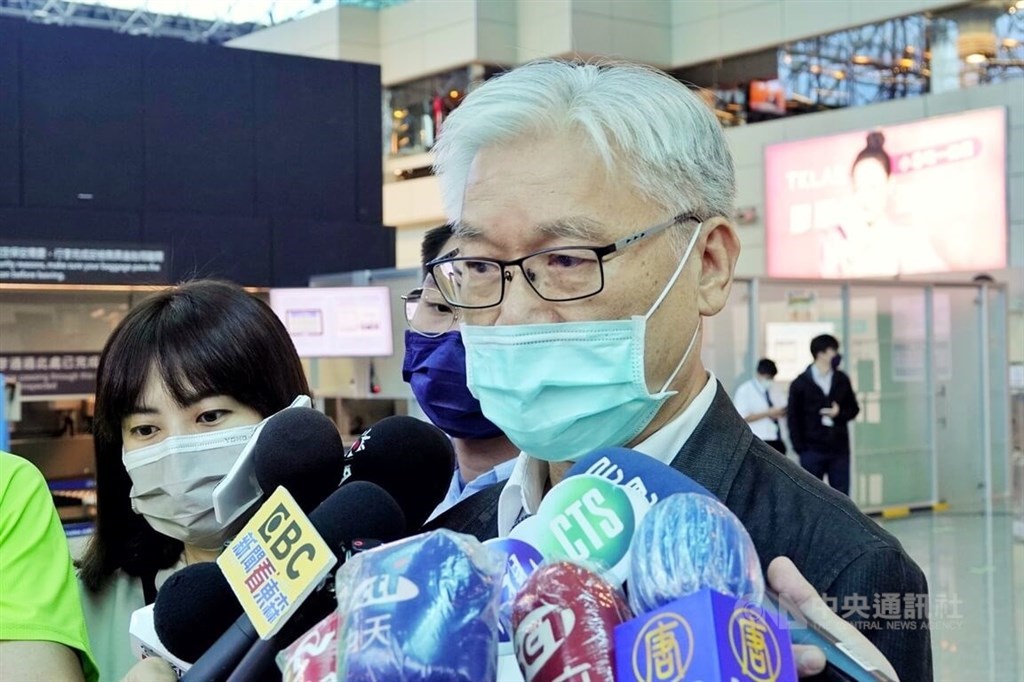 TAIPEI, Aug 13 (CNA) Opposition Kuomintang Party (KMT) vice-president Andrew Xia has resigned as an adviser to the Taichung Municipal Government after much criticism of China.
In a statement issued on Saturday, the Taichung Municipal Government said Hsia, who left for China on Wednesday and is currently undergoing a 10-day quarantine for COVID-19, submitted her resignation on Friday. expressed gratitude and said it would respect his wishes for his contributions and support.
Hsia's visit to China has sparked controversy as Beijing continues to exert military and economic pressure on Taiwan in retaliation for US House Speaker Nancy Pelosi's 19-hour visit to Taipei last week.
In Taiwan, he has been strongly criticized not only by the ruling Democratic Progressive Party, but also by his colleagues within the Kuomintang.
Hsia contacted the city's deputy mayor, Bruce Linghu, on Friday to submit his resignation, according to the Taichung city government, citing confusion over his trip causing trouble for the city government. Therefore, he decided to resign his position as advisor and a member of the city's International Affairs Committee.
Taichung mayor Lu Shiow-yen said it was not the right time for Xia to visit China, but urged him to stay, according to the city government. The chairman insisted on resigning.
Amid criticism of Hsia's visit to China, the Mainland Affairs Council (MAC), which is in charge of Taiwan's China affairs, said Tuesday evening that the visit was about how Taiwanese perceive China's military threat. He said that there is a possibility of causing confusion in the international community about whether there are any.
In addition, President and DPP Chairman Tsai Ing-wen said at the DPP meeting on Wednesday that the visit not only disappointed the people of Taiwan, but also may send the wrong message to the international community.
Within the Kuomintang, New Taipei City Mayor Hou Youyi said Wednesday that the merits of visiting China at this point are "debatable" as the country must unite in the face of China's growing military threat. .
Before leaving Taiwan on Wednesday, Hsia said there are many different perspectives in a diverse society, adding that she respects different opinions.
Kuomintang sources said the visit was part of a fact-finding trip to better understand the issues facing Taiwanese businessmen in China, who have struggled over the past two years because of the pandemic and have been ignored by the Democratic Progressive Party. It is said that it will be.
Additionally, the Hsia delegation will not visit Beijing and there are no plans to discuss political issues, the sources said.
Kuomintang President Zhu Lilun, who has voiced his support for the summer visit, said on Saturday the party had consulted experts on China issues before the summer visit to decide whether to proceed with the visit.
Chu said Taiwan and China needed channels to engage in exchanges and communications at a time of heightened tensions across the Taiwan Strait.
Without proper channels of communication, China could increase its military threat to Taiwan and even terminate the Economic Cooperation Framework Agreement (ECFA) signed by Taiwan and China in June 2010 when Ma Ying-jeou of the Kuomintang was president. increase. Chu said it aims to remove trade barriers between the two countries.
While Chu acknowledged that Hsia's visit could negatively impact the KMT's chances in local government elections scheduled for November, the visit is a positive move for Taiwan. emphasized.
"The Kuomintang insists that it is right," Chu said.
In 2021, China and Hong Kong will become the largest buyers of Taiwanese products, buying US$188.91 billion, an increase of 24.8%. In the first seven months of this year, Taiwan's exports to China and Hong Kong totaled about $113.1 billion, up 8.5% from the previous year.
The summer delegation is scheduled to return to Taiwan on August 27.
https://focustaiwan.tw/politics/202208130010 Kuomintang vice chairman resigns as adviser to Taichung city government