Middle East
Lewandowski passes medical care and joins Barcelona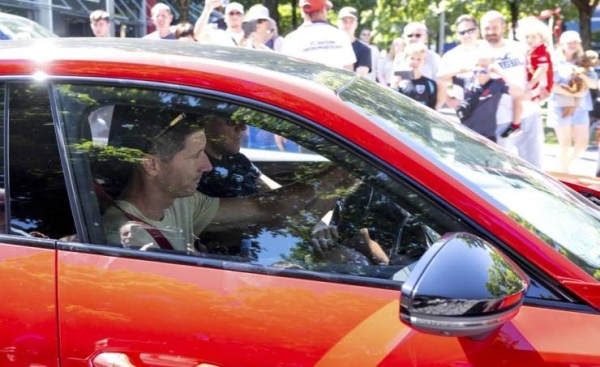 Miami — Robert Lewandowski has passed his medical care and is ready to help bring Barcelona back to the top of European football.
The striker signed his contract and was set to be officially introduced by Barcelona in Miami on Tuesday prior to the team's US tour, AP reported.
"It was very easy to decide to come to Barcelona," said a Polish player after joining his teammates in Florida. "Barcelona is back. I think we can help bring the team back to the top of European football."
Barcelona has reached an agreement with Bayern Munich this weekend to acquire Lewandowski in a deal expected to reach close to € 50 million.
Lewandowski, 33, has been one of the most prolific football scorers in the last decade and was named the FIFA player of the year in 2020 and 2021.
He arrives to boost the team that didn't win the title last season following Lionel Messi's departure.
The club is slowly rebuilding its team after enduring the financial difficulties of the recent season. -agency
https://saudigazette.com.sa/article/623094/Sports/Lewandowski-passes-medical-and-joins-Barcelona?ref=rss&format=simple&link=link Lewandowski passes medical care and joins Barcelona