Europe
Live: Budget 2023 – Donohoe and McGrath Reveal 'Living Budget'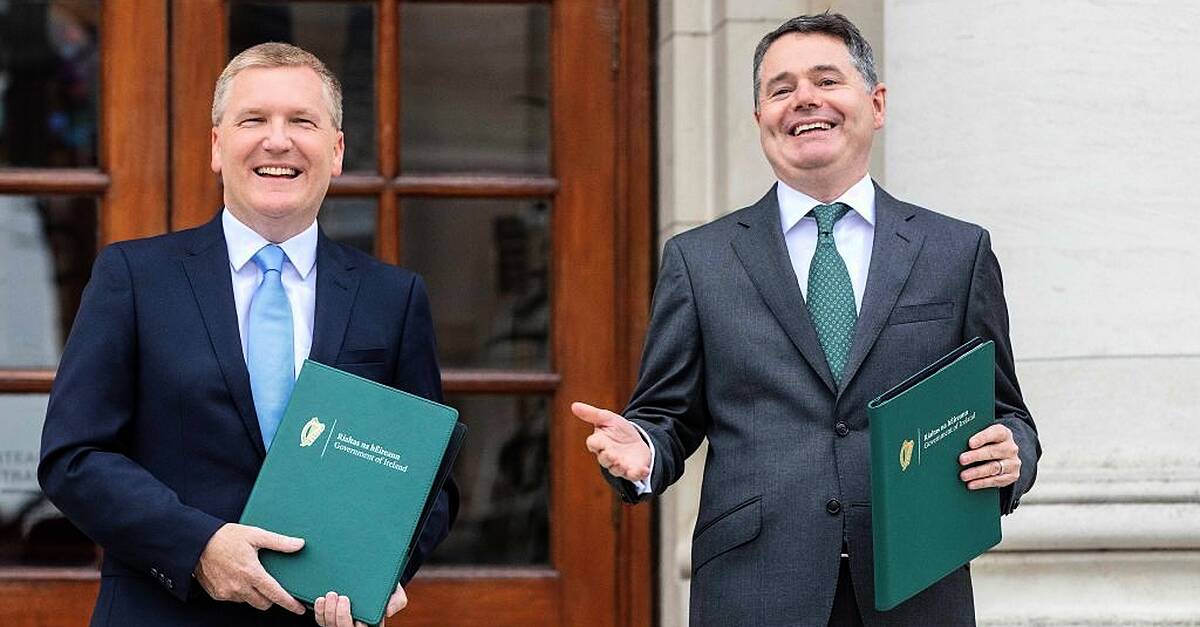 The 2023 budget is outlined in Dáil by Finance Minister Pascal Donohoe.
Here are the main points so far:
A one-time package of €4.1 billion to tackle the cost of living
A total budget of €11 billion, with a further €300 million to support public services
€2 billion for the Rainy Day Fund in 2022, increasing to €4 billion in 2023
Purchase assistance at the current rate has been extended until the end of 2024
Rent tax credit worth €500 per year. Also claimable for rent paid in 2022
The vacant house tax applies to residential property that has been occupied for less than 30 days in a 12-month period, and the amount is triple the existing local property tax on that property.
The Mica Relief Scheme will be funded by a 10% levy on concrete products raising €80 million annually, effective from 3 April 2023.
The carbon tax will increase, but will be offset by the national oil reserve tax. That is, the price at the petrol and diesel pumps remains the same.
Excise tax reduction of 21 cents per liter for diesel, 16 cents per liter for petrol, 5.4 cents per liter for marked gas/oil and 9% VAT reduction on energy extended until 28 February 2023 will be
Excise duty on 20 packs of cigarettes increased by 50 cents and other tobacco products increased proportionally
An energy subsidy scheme for businesses covering 40% of the cost of increased electricity bills (up to €10,000 per month), calculated by comparing average unit prices from 2021 to 2022
Bank tax extended for another year, raising €87 million annually
€1.1bn income tax package raises low tax band to €40,000
Personal tax credit increased by €75, caregiver tax increased by €100
USC band increased to €22,920 following minimum wage hike
Cost of Special Exemption Order Halving Late Night Entertainment Costs
9% VAT rate continues through February
The value added tax for the newspaper industry has been reduced from 9% to 0, effective from 1 January.
Zero VAT rates apply to hormone and nicotine replacement products and period products
Ireland becomes part of EU windfall tax relief for energy companies
Donohoe said budget measures should not exacerbate inflation and said the war in Ukraine poses the biggest risk to Ireland's economy
Core inflation has been revised to 5.25% in 2023 and 4.5% in 2024.
The pace of economic growth is expected to slow later in the year, and the Treasury has lowered its revised domestic demand figure for 2024 to 1.25%.
You can watch the live speech below.
---
12:55 pm
Treasurer Pascal Donohoe and Public Spending Secretary Michael McGrath announce the 2023 budget. The main priority of this budget is to ease the burden of the cost of living crisis on households and businesses.
Energy credits, an increase in major social security costs and a reduction in childcare costs are among the measures to be announced, while existing measures such as purchase assistance schemes and discounts on public transport fares may be extended. there is.
Members of the government, including Tánaiste Leo Varadkar, claimed the budget was designed to "put money back into the pockets of the people", but opposition parties and representative groups said the projected numbers were too low to protect the people. I've already expressed my concern that it's not good enough for my struggles.
Donohoe will outline the core budget at 1:00pm, followed by McGrath at 1:45pm.
https://www.breakingnews.ie/ireland/live-budget-2023-donohoe-and-mcgrath-reveal-cost-of-living-budget-1369004.html Live: Budget 2023 – Donohoe and McGrath Reveal 'Living Budget'