Middle East
Lukoil Increases Invest in Shah Deniz Offshore Gas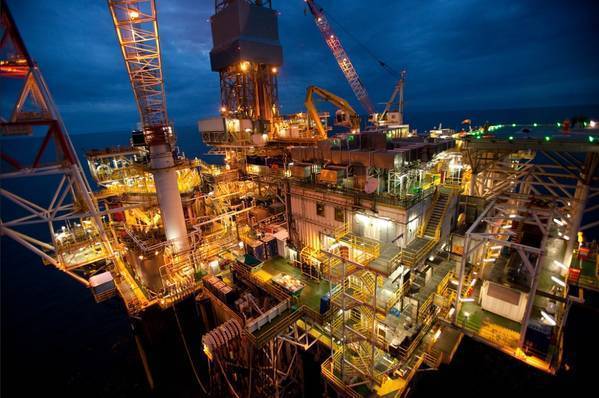 Russian oil company Lukoil 9.99% interest from Petronas, Malaysia in the Shah-Deniz gas field in Azerbaijan.
Lukoil said on Friday that the transaction value reached $ 1.45 billion.
After the transaction was completed, Lukoil increased its share of the project from 10% to 19.99%. Other stakeholders in the project are BP (29.99%, operator), TPAO (19%), SOCAR (14.35%), NICO (10%) and SGC (6.67%).
Lukoil agreed in October 2021 to purchase a 15.5% stake in Petrona, but other partners in the field, BP and Socar, decided to exercise their preemptive power. Reduced to 9,99%.
The transaction marks the withdrawal from Shah Deniz Field, where Petronas purchased a 15.5% stake in Statoil (now Equinor) in 2014.
Shah Deniz Field is located 70km southeast of Baku. Commercial production there began in 2006. In 2020, the Shah Deniz Consortium extracted 18.1 bcm of gas and 3.6 million tonnes of gas condensate.
In 2018, the second phase of the project will begin, with annual production expected to reach 26 bcm of gas and 5 million tonnes of gas condensate. Gas is sold in the markets of Azerbaijan, Georgia and Turkey. Since December 2020, gas from Shah Deniz has also been supplied to Europe via the pipeline system.
https://www.oedigital.com/news/494427-lukoil-increases-stake-in-shah-deniz-offshore-gas-field-in-azerbaijan Lukoil Increases Invest in Shah Deniz Offshore Gas