Europe
Malta, certainty and stability: Budget 2023 spurs digital leap forward in fisheries and animal protection sectors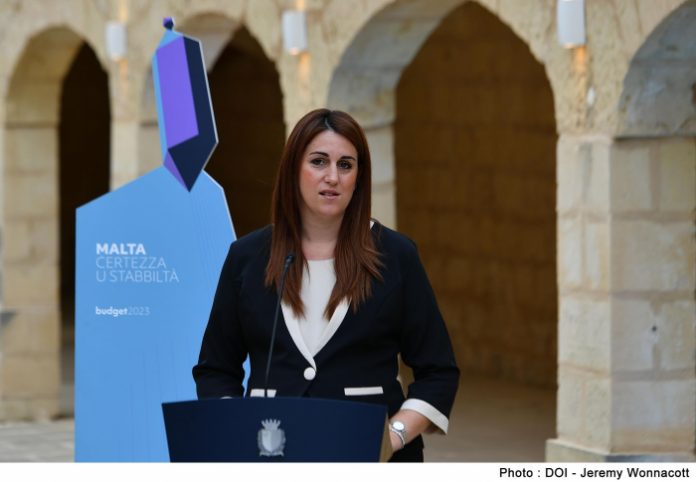 An investment of €600,000 will kick off the project, which will lead to the extensive digitalization of the fishing sector. The project was announced by Alicia Bugeja Said, the parliamentary secretary for fisheries, aquaculture and animal rights, and is one of her many budgetary measures to be implemented next year.
An element of digitization will also enter the animal sector, as a new website for animal adoption will be launched in collaboration with the Animal Commissioner. The site allows you to include information about all the animals found in various reserves, so anyone interested in adopting can easily access and get all the information.
Alicia Bugeja Said explained how these initiatives help increase efficiency and transparency not only within departments but also to the public. She said that despite the international challenges we are currently experiencing, the 2023 budget shows that the government will continue to be a shield for the fishermen and volunteers who are part of these regions. I repeated.
In this budget, the government continued to confirm its support for Maltese and Gozitan fishermen. In these efforts, the parliamentary secretary announced that he will continue to crack down and protect fishermen. After the Landy Sentinel arrived in our country earlier this year, the government will continue to spend €200,000 to fight illegal activity in our waters.
The government also allocates €100,000 to fishermen to maintain wooden boats. This initiative will continue to ease the economic burden faced by fishermen, while at the same time attracting thousands of tourists to visit our country and appreciate the art these boats offer within our picturesque harbor. I'm looking for it, so I'll contribute to the tourism side.
A parliamentary secretary explained that the young farmers plan will be replicated for fishermen and will continue to update the fishing sector while attracting more young people to get involved in the sector. The ongoing work of the European forum on the expected tuna catch quotas was also mentioned.
In the Animal Welfare Department, the parliamentary secretary claimed that the government was dedicating 575,000 euros to provide medical assistance to animals involved in accidents or abandoned and rescued by animal protection authorities. is in talks with international non-governmental organizations and is expected to continue supporting governments in their nationwide cat repair campaign.
She went on to say that the government will continue to support pro-animal activities through the Local Council Care Fund. may lead to an increase. "As a government, we believe that efforts in this area should be made not only at the national level, but also at the local and community level," said Alicia Bugeja Said.
The parliamentary secretary again concluded by stating that the Animal Welfare Fund will continue to provide financial support for day-to-day operations, as well as infrastructure projects, to various volunteer organizations working in the animal welfare sector.



Post view:
46
http://livenewsmalta.com/index.php/2022/11/13/malta-certainty-and-stability-the-2023-budget-will-spur-a-digital-leap-in-the-fishing-and-animal-protection-sectors/ Malta, certainty and stability: Budget 2023 spurs digital leap forward in fisheries and animal protection sectors