Europe
Maltese or English?Probably both bits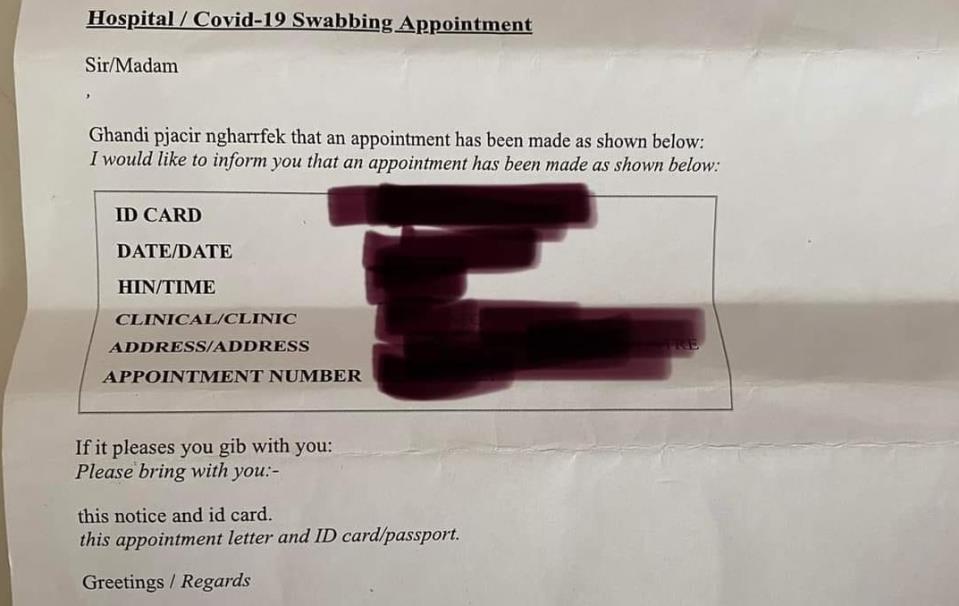 No one likes to be summoned to hospital appointments, but at least the sharp-eyed client smiled when he read the letter he received from Mater Dei.
Our Constitution states that both Maltese and English are official languages, and government ministries often send communications in both.
However, it seems distracted when this particular letter (see below) was edited.
If you read it carefully, you will notice that the information in Maltese and English is at the top of this letter.
However, under the booking date and time, this letter continues only in English, and the two lines say the same thing, but use different words.
There is a cherry blossom on the cake: "If it pleases the give with you" … "Give" is the Maltese verb "bring".
Someone must have confused a great deal of time there.


https://www.independent.com.mt/articles/2022-06-29/local-news/Maltese-or-English-Perhaps-a-bit-of-both-6736244095 Maltese or English?Probably both bits