Europe
Man detained for illegally transporting 49 migrants on boat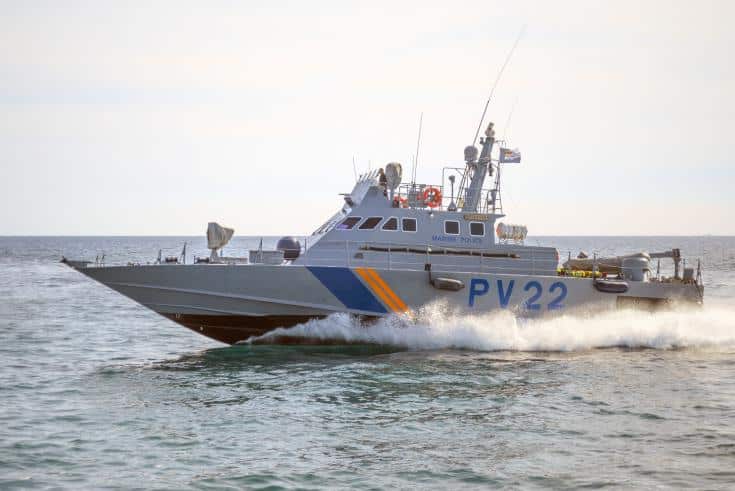 A 39-year-old man was detained for seven days by court order on Friday to investigate a case in which he helped a third-country national enter the republic.
Police arrested the suspect on the basis of information that a large number of migrants arrived by boat in Famagusta on Thursday night.
Police said the 39-year-old man had illegally entered the Republic, facilitated illegal entry into the Republic, intentionally and commercially assisted citizens of third countries, and committed crimes in unsafe or dangerous locations. is under investigation for transporting people through waterways. Overloaded ships, and crimes related to UN conventions and international organized crime law.
Specifically, the Port Police and Marine Police spotted a wooden boat off Cabo Greco shortly after 8am on Thursday night. The 10- to 12-meter-long boat was carrying 49 migrants, 27 men, 5 women, and 17 minors.
The migrants were collected by the crew of the Limeniki ship, taken to a fishing shelter in Paralimni, and after checks by immigration authorities were transferred to migrants' accommodation.
Evidence obtained during interrogation by Famagusta police alleged that some of the migrants paid a total of $2,000 to persons from the destination country to arrange their travel to Cyprus.
Further evidence has uncovered that the 39-year-old suspect was allegedly driving the boat when the migrants left and most of the time until they reached Cyprus.
This incident is under an ongoing investigation.
https://cyprus-mail.com/2022/09/02/man-detained-for-illegally-transporting-49-migrants-by-boat/ Man detained for illegally transporting 49 migrants on boat