Europe
Mandatory inclusion of road safety messages in car and alcohol ads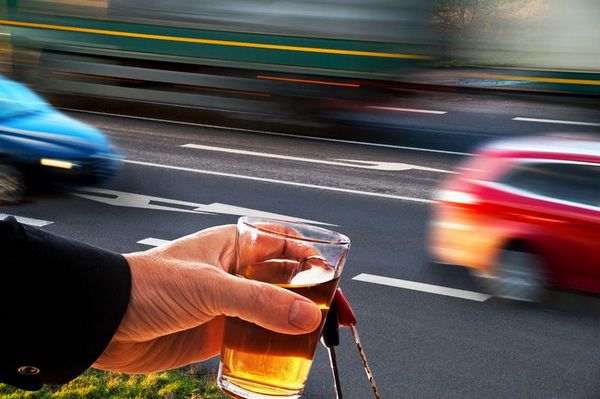 The Department of Transportation on Saturday announced that the House Plenum had approved amendments to the 2022 Road Safety Act. This will allow us to regulate advertising and other activities related to the sale of alcohol and vehicles.
"The law will mandate that advertisements related to vehicle purchases and alcohol consumption include communication messages about road safety issues," the ministry said.
"These messages will be determined by a decree from the Minister of Transport where the requirements and relevant details will be provided," it added.
According to the revised bill, the minister, by means of a decree published in the Official Gazette, will set requirements with the aim of improving road safety by including communication messages in advertisements promoting the purchase of vehicles or in advertisements related to alcohol consumption. can do. Determine other ways to incorporate this type of communication into vehicle sales and alcohol advertising.
In addition, the ministry clarified that the obligation to include the message rests under the law with the person promoting the product on their behalf.
The bill is part of a series of initiatives, actions and legislative actions implemented by the Department of Transportation for road safety.
Other actions include installing traffic camera systems, establishing road safety ambassadors, subsidizing protective equipment for motorcyclists, significantly increasing road safety budgets, and promoting road fitness testing for motorcycles.
In addition, a child seat issuance system for buses, an electric scooter law has been passed, bills related to driving schools and driving schools have been enacted, and bills concerning the obligatory recording and reporting of roads have been enacted. Collision damage that remains in the history of each vehicle.
The ministry also said it had submitted various amendments to the Driver Licensing Act to the House of Representatives in February 2022. This will regulate driving on the road network and allow learners of all categories of mopeds and motorcycles to be trained on the road. Communication network.
This means they are accompanied and under the direct supervision of a licensed driving instructor.
The amendment also stipulates that, in addition to protective helmets, moped and motorcycle drivers must carry additional protective equipment, such as motorcycle airbags, while working, such as distributing food and documents. increase.
In a statement, Transport Minister Yannis Carzos welcomed the passing of the amendment bill, saying it "has put at your disposal a great tool that we use to promote, promote and inform road safety issues". .
"Nowadays, any advertising – television, radio, digital or print – related to buying a car or consuming alcohol will inevitably include a message about road safety," he added.
The minister explained that by implementing the regulation, the public will be further exposed to road safety messages and other communications.
"The first decree will be issued in January 2023, following relevant consultations in December," Carusos said.
"I would like to thank the parliamentary transport committee chairman Marinos Musiutas and the members of the committee for their cooperation and support for the bill," the minister concluded.
https://cyprus-mail.com/2022/11/26/mandatory-road-safety-messages-to-be-included-in-ads-for-cars-and-alcohol/ Mandatory inclusion of road safety messages in car and alcohol ads