Asia
Manufacturing and trading sector record strong growth: President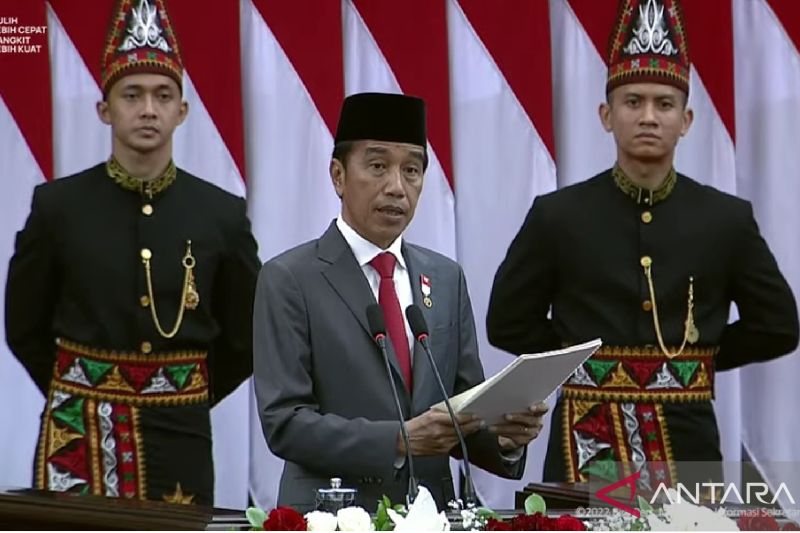 Strong growth in strategic sectors such as manufacturing and trade, supported by recovery in public consumption and strong export performance
JAKARTA (Antara) – President Joko Widodo (Jokowi) underscored that Indonesia's manufacturing and trade sectors have achieved significant growth, with the country's trade balance recording a surplus for the 27th consecutive month.
"Strategic sectors such as manufacturing and trade have recorded strong growth, supported by a recovery in public consumption and strong export performance. , financial reports and state budget proposals at the Capitol.
He noted that Indonesia has successfully dealt with the COVID-19 pandemic and brought about a national economic recovery in a relatively short period of time.
"Indonesia's economic recovery continues to trend stronger, with growth of 5.01% in the first quarter and a strong growth of 5.44% in the second quarter of 2022," the president noted.
related news: Joe Biden congratulates Jokowi on Indonesia's 77th independence anniversary
The recovering manufacturing sector has been the driving force behind the country's export performance, he said, adding that the achievement is a testament to the success of the industry's downstream strategy implemented since 2015.
"The mining sector is also supporting strong export performance due to rising commodity prices at the global level," Jokowi said.
Moreover, despite being severely affected by the COVID-19 pandemic, the transport and accommodation sectors also registered growth of 21.3% and 9.8% respectively in the second quarter of 2022, he noted.
"Inflation in Indonesia is still moderate compared to other countries. As of July, inflation in Indonesia stood at 4.9% (year-on-year), which helped keep energy and food prices stable. It is due to the contribution of the national budget to do so," the president said.
related news: President seeks full support for stage of 2024 general election
Despite the positive economic performance, Jokowi stressed the need to pay attention to factors that could impede progress.
"Volatility risks in the global economy remain high. A global economic downturn may still affect domestic economic growth in the short term," he said.
He pointed out that geopolitical conflicts, particularly those between Russia and Ukraine, have caused disruptions in global supply chains, while high commodity prices are pushing up inflation in various countries, including Indonesia.
The decision by global central banks to aggressively tighten monetary policy also sent shockwaves through financial markets in developing countries, he added.
related news: Global uncertainty should not make Indonesia pessimistic: Jokowi
related news: Government sets state revenue target at Rp2,443.6 trillion in 2023
https://en.antaranews.com/news/244789/manufacturing-trade-sectors-recorded-expansive-growth-president Manufacturing and trading sector record strong growth: President