Middle East
McDonald's signs deal with Forty Mall to open first branch in Kweiyah province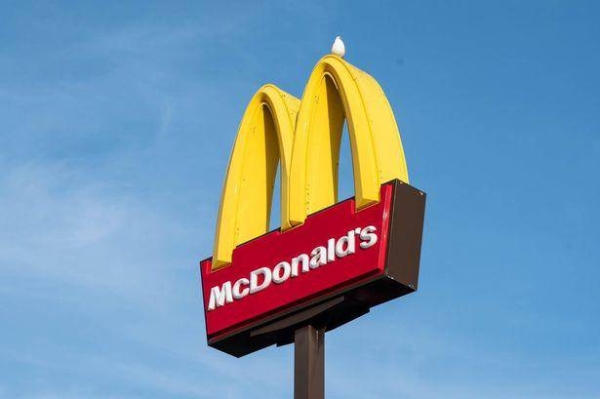 Renowned global food brand McDonald's has signed a deal with Forty Mall to set up its first branch in Al Kwair Province. McDonald's selected the Fortimall complex after conducting an in-depth commercial feasibility study. As a result, this commercial complex was selected.
Forty Mall features a strategic location within the Al-Quway'iyah governorate, west of Riyadh. One of his major buildings in the prefecture, the complex stands out for its modern exterior look, built on the idea of ​​an outdoor seating area on the boulevard. The large commercial complex is located in a prime location on Highway 40, which connects the cities of Taif, Makkah, Jeddah with Dammam and Riyadh. The commercial complex will serve Al-Quwaya governorate, dozens of administrative centers and hundreds of villages bordering the governorate, as well as travelers performing Hajj and Umrah rituals on the highway to Makkah Al-Mukarama. It offers.
The launch of the new McDonald's branch at Al-Quway'iyah's Forty Mall complex is a response to serving customers in Al-Quway'iyah, the administrative center and neighboring villages. The branch is seen as part of McDonald's strategic planning framework based on expansion to all cities and governorates of the Kingdom to strengthen its network of branches spread across different regions of the Kingdom. McDonald's chose the Forty Mall complex not only because of its prime location in Al Kwair Province, but also because it serves urban and highway travelers.
Just as McDonald's serves its customers around the clock, the new McDonald's branch within the Forty Mall complex offers a full range of unique dining options. Of the largest markets at the level of the Arab region.
It is worth noting that the Fortimor complex was designed according to a modern and new concept to meet the needs of customers of different social levels. The complex includes the most famous and well-known brands and is designed according to the highest international standards. Our aim is to ensure a unique shopping experience that suits every member of your family. The complex, which is the first of its kind in Al Khuwyir governorate, houses numerous commercial exhibitions, a Panda supermarket, a food court area (except for the giant stores), unique cafes and restaurants, a cinema and Sparky's. , various entertainment facilities.
Forty Mall Center features a strategic location on the Riyadh-Mecca Al-Mukarama highway, allowing travelers heading to Mecca Al-Mukarama to stop, disembark and shop. The center serves the needs of residents of Al-Quway'iya and its neighboring villages, as well as those traveling on Highway 40, which traverses Al, connecting the Arab Gulf States with the eastern and western regions of the Kingdom. offers. -From the center of Quway'iya province. It is estimated that more than 10 million passengers pass through each year, including Hajj and Umrah performers and ordinary tourists. Al-Quway'iyah is considered the dry port of Riyadh.
https://saudigazette.com.sa/article/630705/BUSINESS/McDonalds-signs-an-agreement-with-Forty-Mall-to-open-its-first-branch-in-Quwayiyah-governorate?ref=rss&format=simple&link=link McDonald's signs deal with Forty Mall to open first branch in Kweiyah province