Europe
Meeting Jeffrey Epstein is "the greatest regret of my life"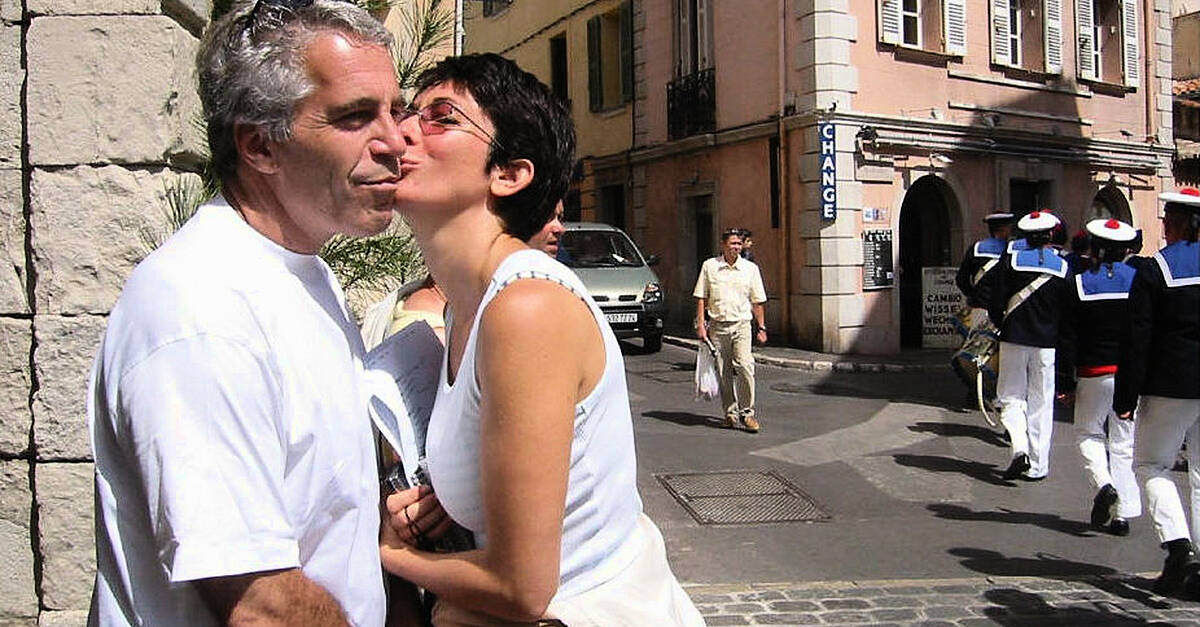 Ghislaine Maxwell told her victims that she hoped her ruling would bring them a moment of "a measure of peace and finality" before she was handed over to a 20-year prison.
A British social celebrity said meeting Jeffrey Epstein was "the greatest regret of my life" and she "wants to admit the suffering" of the victim.
Maxwell arrived at the hearing in a prison-issued uniform, had a bond around his ankle, and rattled when he sat in a courtroom in southern New York.
She was given the opportunity to speak and, to the surprise of the court, chose to do so.
Maxwell had previously refused to testify in his defense during the trial.
"Your honor, after hearing the pain expressed in the statement made here today, it is difficult for me to address in court," she said in a long, measured statement.
"I want to admit (caused) suffering and empathy … I admit that I was convicted of helping Jeffrey Epstein in these crimes."
She continued. "I know that my relationship with Epstein will continue and will pollute me forever.
"Meeting Jeffrey Epstein is the greatest regret of my life."
Maxwell described Epstein as "an manipulative, cunning and dominant man who had (and) deceived everyone in his orbit who lived a deeply compartmentalized life."
"His victims regarded him as a godfather, mentor, benefactor, friend, lover," she said.
"It is absolutely immeasurable today to think that it was the way he was seen at the same time.
"His impact on all those near him is devastating."
She added: "Today, Jeffrey Epstein should have been here before you. He must have stood in front of you many years ago … again in 2005, 2009 and 2019.
"But today, it's not about Epstein in the end … it's that I'm sentenced."
She spoke directly to the victim and said:
"I hope my writing … will bring some peace and help put the experience of years ago in a place where it can be positive rather than backtracked."
Maxwell added that the effects of her crimes "torture me every day", "end this horrifying chapter" and hope to help the victims move from darkness to light.
However, speaking outside the court following the verdict, her victims and their representatives described the apology as "hollow" and "disappointed."
Annie Farmer, who submitted a statement directly to the court about the impact on her victims during the judgment, spoke to reporters.
"Her remarks felt like a very hollow apology to me and she wasn't responsible for the crimes she committed," she said.
"I felt like she was trying to do something to benefit her, but she wasn't thinking about the harm she caused."
But she added: "We are very pleased with the decision."
Farmer's lawyer, Sigrid McCawley, said:
world
Bonded and emotionless: How Ghislaine Maxwell …
"So that was really disappointing."
Maxwell's lawyer, Bobby Sternheim, described her client's remarks as "moving and hitting the mark."
"And anyone who is appealing his judgment should know that he has the right to maintain records and appeal issues," she told reporters outside the court.
https://www.breakingnews.ie/world/maxwell-to-victims-i-hopes-my-sentence-brings-you-peace-and-finality-1326770.html Meeting Jeffrey Epstein is "the greatest regret of my life"