Middle East
MG's Marvel R pushes the envelope in hot Middle East climate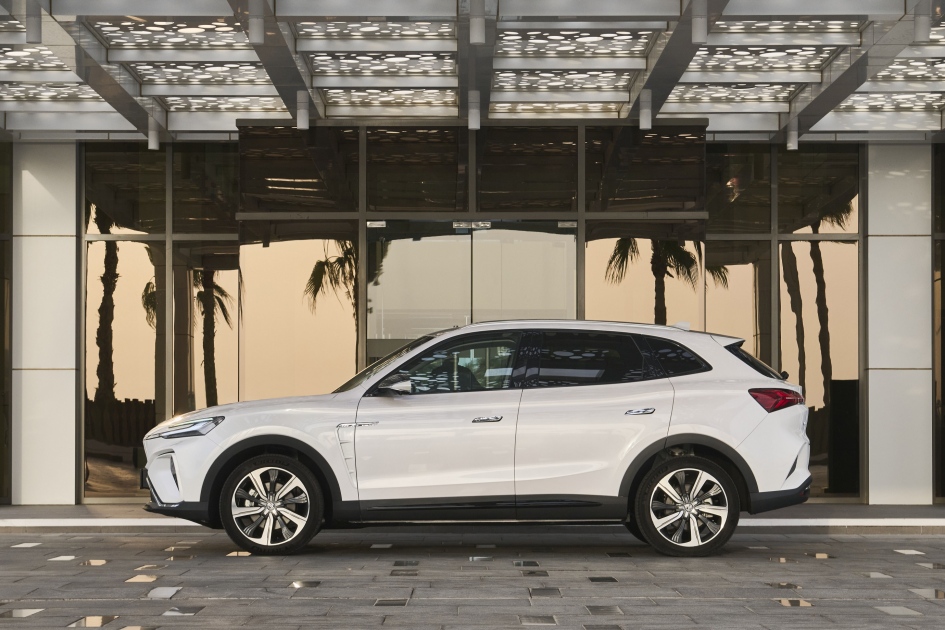 MG Motor has confirmed that it is conducting hot weather tests of its exciting all-electric Marvel R model in the Middle East. This marks an important step for the MG brand as it appears to pave the way for future fully electric vehicle launches in the region. The car has been pushed to its limits as part of various evaluations in various hot weather conditions and conditions to ensure it lives up to the high standards offered by the rest of the MG product line.
The MG Marvel R embodies a futuristic progressive design interpretation that gives it an attractive and powerful presence. The Marvel R is MG's zero-emission, all-electric flagship SUV, offering unmatched class-leading features, comfort, safety, reliability and range. It embodies the dynamic and progressive nature of the brand. The first phase of Marvel R testing in the region took place in the UAE in 2021 under cooler conditions. This second phase of testing is currently being conducted in the UAE's extreme hot weather conditions and will soon be conducted in all his GCC markets.
MG Managing Director Tom Lee said: This ensures that our vehicles, especially the fully electric Marvel R, will be one of the most capable vehicles on all markets. With these ratings, we are getting closer to introducing our range of exciting electric models to customers in the Middle East who are ready to embrace an all-electric lifestyle.
MG's all-electric Marvel R is a fully battery-electric SUV for a new generation of drivers who value innovative design, personal comfort, superior performance and confident range with fast charging capabilities. The car has an eye-catching exterior to match its inner strength. A sleek and sporty design that complements the low center of gravity and rearward-leaning SUV coupe body. Strong and elegant, his X-shaped face flows from the front into a wide, bold bodyline that makes an undeniably strong design statement.
The car is equipped with innovative technology to provide the driver with an immersive and exhilarating drive. Drivers in the Middle East can experience advanced levels of technology with real-time feature information and personalized entertainment. Get the most out of hands-free music, navigation, phone and vehicle control. The car's zero-emission performance has a 70-kilowatt battery and a maximum range of 402 kilometers (WLTP). With three electric motors, a total of 288 PS and a performance of 665 Nm, the MG Marvel R accelerates from 0-100km/h in just 4.9 seconds.
http://www.eyeofriyadh.com/news/details/mg-s-marvel-r-is-pushed-to-the-limits-in-the-hot-weather-of-the-middle-east MG's Marvel R pushes the envelope in hot Middle East climate