Middle East
Minder and New Tricks star Dennis Waterman dies at age 74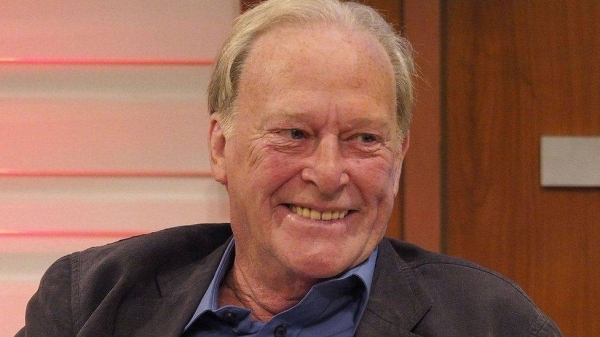 London — Dennis Waterman, an actor known for his role in television shows such as Minder, Sweeney, and New Tricks, has died, his family said. He was 74 years old.
According to the statement, "It is very sad to announce that our beloved Dennis died very peacefully in a Spanish hospital."
He died Sunday afternoon with his wife Pam aside.
"The family kindly wants our privacy to be respected during this very difficult time," they added.
Born in London and educated at the Corona Theater School, Waterman began his career at the Children's Film Foundation and was subsequently invited to Stratford's Royal Shakespeare Company at the age of 12.
He went on to gain fame as a teenager at William, the BBC's adaptation of Just William.
He became one of the most famous faces on British television when he played Det Sgt George Carter on the other side of John Thaw in the ITV police drama The Sweeney in the 1970s.
From 1979 to 1989, he became more successful in Minder as Terry McCann, bodyguard and partner of George Cole's Wheeler dealer Arthur Daily.
Waterman continued to star in the comedy On The Up and Stay Lucky before another popular long-term role as another Cockney detective in New Tricks between 2003 and 2015.
As Jerry Standing, he starred with fellow actors James Bolam and Alun Armstrong.
Waterman became famous for singing the theme songs on many of his shows, and as a result, was satirized by David Walliams of Little Britain.
Throughout his acting career, he continued to pursue his interest in music, recording number one hits in Australia and New Zealand, and number three on the UK charts with Minder's theme song, I Could Be So Good For You. I did.
In honor, actor and comedian Matt Lucas tweeted. "I grew up watching Dennis Waterman's iconic performance at Sweeney and Minder.
"His guest appearance at the Little Britain live show at Hammersmith Apollo is a cheerful duet with David's ridiculous camouflage and continues to be an absolute highlight of my career."
In 2009, he starred in the BBC's intense drama Moses Jones. Moses Jones is the role he said when he enjoyed it because he changed his perspective differently.
"I really enjoyed it because it was a very different kind of character-and it's important," he explained.
"On British TV, I'm like a cheeky chappy, a companion to everyone, but I've never done that in the theater.
"It's strange to be cast as different in different parts of the media."
The role of his last film was Never Too Late in 2020, shot in Australia.
Waterman had been married several times until 1998, including the marriage to actress Rula Lenska. In 2012, he was criticized after admitting that she had been beaten "once", but stated that she was not a "beaten wife."
Inundated with praises to the stars, broadcaster Kay Burley describes him as "a great actor who was a staple of our screens in the 70's and 80's."
"I loved Sweeney. I loved Minder more," she tweeted.
Larry Lamb, who replaced Waterman at New Tricks in 2015, also paid tribute to his "companion." — BBC
https://saudigazette.com.sa/article/620238/Life/Art-/Minder-and-New-Tricks-star-Dennis-Waterman-dies-aged-74?ref=rss&format=simple&link=link Minder and New Tricks star Dennis Waterman dies at age 74