Asia
Minister cites challenges to strengthen the foundations of the digital economy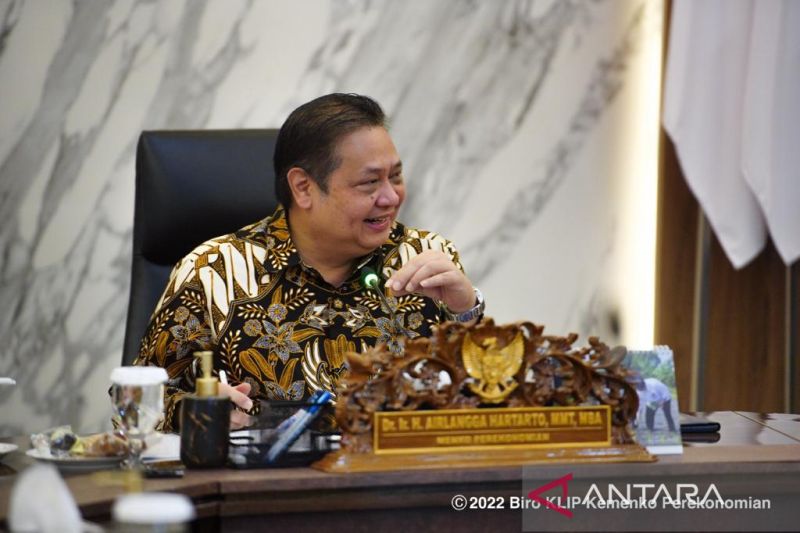 JAKARTA (ANTARA) – Efforts to establish a strong digital economy platform in Indonesia faced three main challenges, Coordinating Minister for Economic Affairs Airlangga Hartarto said.
The challenges are related to developing digital talent, promoting research and digital innovation in business, and establishing digital and physical infrastructure, he said.
"The national digital economy framework developed by Indonesia will foster collaboration, foster synergies, maximize breakthrough efforts, ensure inclusiveness and sustainability, and ensure that the foundation of Indonesia's digital economy is Make it a priority," Hartarto said at the RICH Future Knowledge Cloud Dialogue. : 100,000 Digital Talents, AI Governance, and Human Awareness-Based Compass for Happy Digital Ecosystem" event, according to a statement received Thursday in Jakarta.
To address the challenges faced in developing digital talent, governments are preparing a variety of agendas, among which is the need to make information and communication technology (ICT) a core part of educational and vocational curricula to improve future jobs. He added that it included preparing students for the demand for
The government, in turn, provides workers with lifelong learning and training schemes to help them navigate the dynamics of technological progress.
Governments are also working to help all people understand digital technology and make choices more consciously and wisely.
To meet the challenges of promoting research and digital innovation in business, governments should support increased innovation in the business community, including start-ups, micro, small and medium enterprises (MSMEs), research institutes, government agencies, and academics. Focused. the minister said.
To overcome the challenges of establishing digital and physical infrastructure, governments need to build key digital and physical infrastructure from the demand side and supply side. Indonesia, he added.
"Creating an environment where many stakeholders can collaborate across sectors and industries and encourage investments to support the capabilities and desires of organizations to research, develop and apply innovative digital technologies," Hartarto said. We need to build," he said.
The value of Indonesia's digital economy is estimated to increase to US$146 billion by 2025 and reach another US$330 billion by 2030. This increase is expected to create millions of new jobs and contribute to the country's economic growth.
related news: Research, innovation key to create a digital green central bank: BI
related news: Indonesia to be Southeast Asia's largest digital economy by 2030: Minister

https://en.antaranews.com/news/246409/minister-lists-challenges-to-strengthening-digital-economy-foundation Minister cites challenges to strengthen the foundations of the digital economy