Asia
Minister Urges Citizens to Explore Indonesia Through Metaverse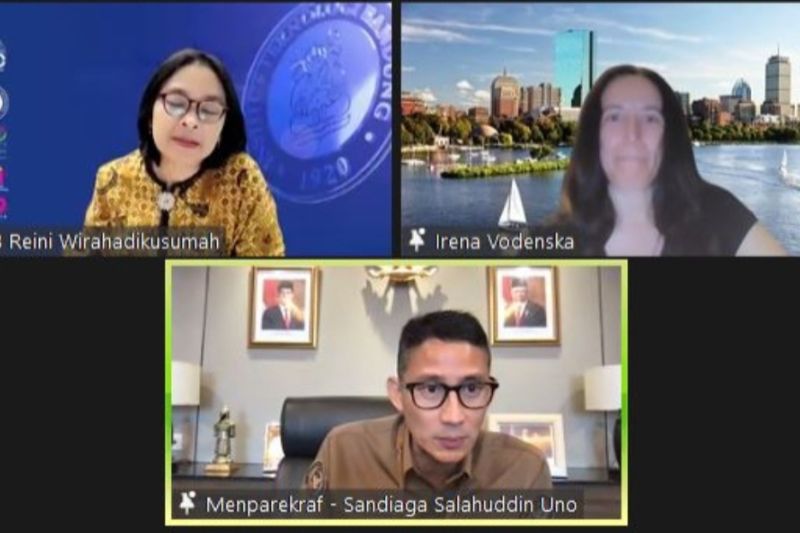 BANDUNG (ANTARA) – Minister of Tourism and Creative Economy Sandiaga Uno invited the public to explore Indonesia's natural beauty through metaverses such as Wonderverse Indonesia, a metaverse created by the Ministry of Tourism and Creative Economy.
"Wonderverse Indonesia allows us to explore the beauty of Indonesia through the fusion of technology, culture, natural beauty and creative economy," Uno said at the 7th International Conference held by Business and Management. Presented at the Emerging Markets Management Conference (ICMEM) 2022. Bandung Institute of Technology school on Wednesday.
The 2022 ICMEM event discussed the Metaverse as a future technology in business and management in emerging markets.
With the advancement of digital technology, the use of Metaverse is becoming more and more popular in Indonesia, private companies, state-owned enterprises (SOEs), and governments for various purposes.
Uno pointed out that several banks have created metaverses to run their businesses, including creating virtual bank offices.
Additionally, state-owned telecommunications company PT Telkom Indonesia (Telkom) is interested in entering the Metaverse world by creating a virtual mall called Metanesia.
The government is also designing a metaverse version of the new capital (IKN Nusantara) to track the development of this virtual technology and allow the public to have a broader understanding of the situation in the new capital through the metaverse.
Uno asserted that the digital economy has become a new force driving the Indonesian economy. Currently, Indonesia ranks first in the growth of the digital economy in Southeast Asia.
The value of Indonesia's internet-based economy has reached $70 billion and is estimated to continue increasing to $146 billion by 2025.
"The value of digital investment in Indonesia has reached 38.7% of total digital investment in Southeast Asia," the minister said.
Meanwhile, ITB Rector Reini Wirahadikusumah said that digital technology has now become an essential part of human life. ITB continued to apply the Metaverse in the education sector as well.
Wirahadikusumah said the 2022 ICMEM has helped various stakeholders better understand the Metaverse as the COVID-19 pandemic is responsible for increased internet usage.
related news: Pfizer as booster not planned for 16-17 year olds: Ministry
related news: Minister Masuduki stresses the need to diversify Bali's economy

https://en.antaranews.com/news/243801/minister-urges-public-to-explore-indonesia-through-metaverse Minister Urges Citizens to Explore Indonesia Through Metaverse