Asia
Ministry of Agriculture, FAO Conduct Food Loss Survey in Indonesia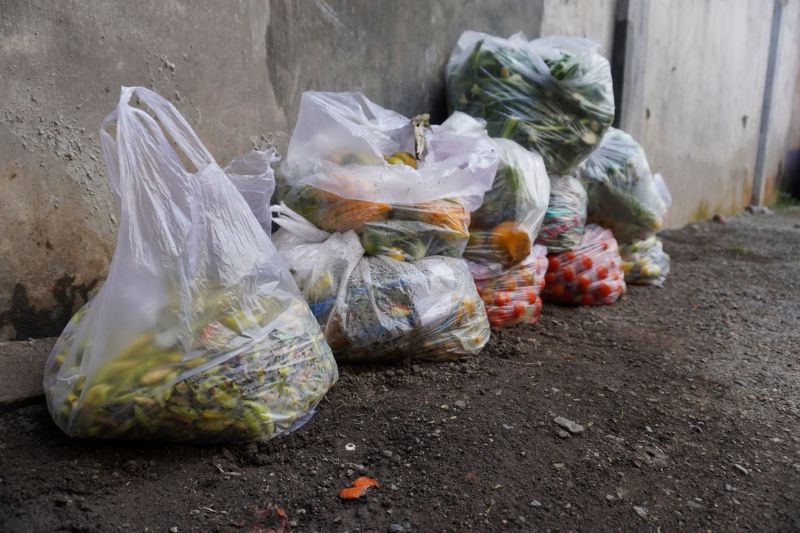 Fruits and vegetables are nutritious commodities and the most lost and wasted.
JAKARTA (ANTARA) – The Ministry of Agriculture is working with the Food and Agriculture Organization of the United Nations (FAO) to investigate the causes of food loss and waste in Indonesia, where fruits and vegetables are the least efficient food category.
According to Director General Retno Sri Hartati Mulyandari, "Fruits and vegetables are the most lost and wasted nutritious commodities. We need to reduce losses (and waste)." Directorate General of Horticulture, Ministry of Agriculture.
According to a 2021 National Development Planning Agency (Bappenas) report, food loss and waste in Indonesia reached 115-184 kilograms per person per year, with the largest waste generated in the last 20 years at the consumption stage. FAO Indonesia said in a statement received here on Saturday.
Such figures cover food loss from production to wholesale and food waste from retail to households, FAO said.
According to the organization, the greatest generational losses are found in crops, especially cereals. Meanwhile, the least efficient food sector and category is fruits and vegetables.
Furthermore, Indonesia's economic loss due to food loss and waste amounts to approximately Rp213 trillion to Rp551 trillion ($14.3 million to $36.99 million) annually, or equivalent to 4-5% of Indonesia's Gross Domestic Product (GDP). To do.
Nearly half of all fruits and vegetables in the Asia-Pacific region are wasted or lost before reaching consumers, according to FAO.
"Especially for perishable commodities such as fruits and vegetables, it is very important to understand the bottlenecks and benefits of the value chain in reducing food loss," said Rajendra Aryal, FAO Representative for Indonesia.
Aryal has drawn attention to the consequences of food loss due to extensive administrative and technical limitations in harvesting techniques, storage, transportation, processing, cooling facilities, infrastructure, packaging and marketing systems.
FAO will therefore provide technical assistance to the Ministry of Agriculture to investigate bottlenecks and benefits in reducing food loss in selected perishable horticultural crops.
This study will focus on three selected commodities. Shallots from Breves, Central Java. Cabbage from Cianjur, West Java.
The study, which will run from September 2022 to January 2023, will generate a better understanding of the critical loss points of cabbage, shallots and peppers from production to wholesale markets and solutions to address them. is intended for
related news: Ministry of Tourism and start-up companies work together to curb food loss
related news: Economic problem can be solved with food waste disposal: minister
related news: Minister calls on countries to work to reduce food loss and waste
https://en.antaranews.com/news/247841/agriculture-ministry-fao-conduct-food-loss-study-in-indonesia Ministry of Agriculture, FAO Conduct Food Loss Survey in Indonesia