Asia
Ministry seeks better internet connectivity on Rinca Island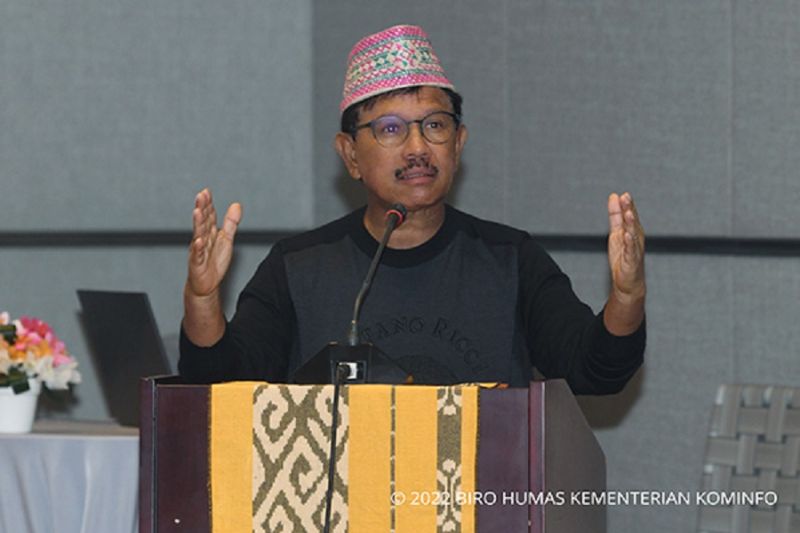 JAKARTA (ANTARA) – The Ministry of Communications and Information has outlined measures taken to improve internet connectivity on Rinca Island, including the preparation of satellite internet service facilities at the Rinca Island Regional Museum.
The measures were implemented following the instructions of President Joko Widodo, who visited Rinca Island in West Manggarai, East Nusa Tenggara last July.
In a press release received, Communications and Information Minister Johnny G. Plate said, "The head of state called for improved communications infrastructure services. (The president) called for the Linka Museum to have internet access directly connected to satellites." He said. on monday.
Rinca Island is part of the top priority tourist destinations of Labuan Bajo, East Nusa Tenggara.
It is often an alternative option for tourists wishing to see the life of the Komodo Dragon, an animal native to East Nusa Tenggara.
Anang Latif, president of the Telecommunications and Information Accessibility Authority (BAKTI), said his administration is now installing a radio base station (BTS) tower in the Pasir Panjang area to provide internet connectivity to residents of Rinca Island. He said he does.
The tower is claimed to be able to enable internet service at speeds up to 30 Mbps.
The Guymast-shaped BTS tower, which is 32 meters high and has a signal range of up to 1 kilometer, will be developed in 2020, Latif announced.
"Looking at the characteristics of the Geymast Tower, the iron in the middle is quite simple, but it needs to be reinforced with a steel ceiling to stabilize the tower during rain and storms.This type of tower was chosen. It was very easy to get around and the location was on a hill with a footpath," he added.
The tower is believed to have helped meet the internet service needs of Labuan Bajo, a top tourist destination.
Internet service is provided by BAKTI's partner Telkomsel, considered the most stable Internet provider.
The BTS tower in Pasir Panjang village is unique in that it is based on sustainability principles as it utilizes solar power as its power source.
Solar power was chosen due to limited access to electricity provided by PLN, the region's state-owned electricity company.
"That is, the electricity is (supplied) independently. We do not use electricity from PLN. Some of the grid is only used for street lighting and residents, so the reach here is very high. because it is limited to ," he explained.
By using solar panels to obtain power, BAKTI claimed it could meet the required power capacity of the BTS towers and provide excellent internet connectivity.
The service runs best and even lasts long enough if the weather is clear.
"Thus, perhaps under normal circumstances, the signal will continue to operate 24 hours a day, 7 days a week, 365 days a year. I calculated that," he said.
Pasir Panjang's BTS Tower service currently serves 450 households with a total of 1,600 residents.
Through the ministry's initiative to provide satellite internet, internet connectivity in Labuan Bajo's top tourist destinations, including Rinca Island, could be improved later.
related news: Internet services in Labuan Bajo to support tourism: Ministry-
related news: Female business owners in Labuan Bajo inspired to use internet kioku
https://en.antaranews.com/news/244625/ministry-pursues-better-internet-connectivity-on-rinca-island Ministry seeks better internet connectivity on Rinca Island