Asia
Ministry seeks to boost cosmetics SMEs through machine restructuring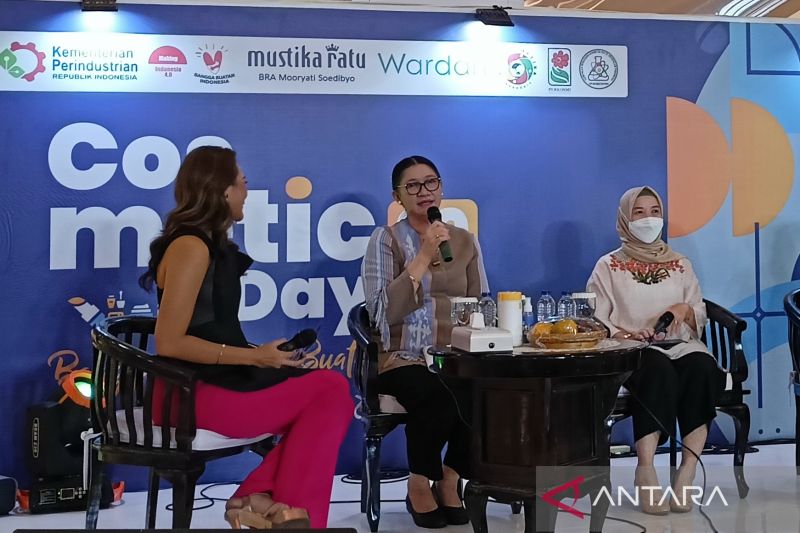 JAKARTA (ANTARA) – The Ministry of Industry has continued its efforts to improve the competitiveness of small and medium cosmetic enterprises (SMEs) through programs such as restructuring of machinery and equipment.
The restructuring of machinery and equipment has become a program of interest to cosmetics SMEs, said Industry Ministry official Ni Nyoman Ambareny at the Cosmetics Day 2022 event held here on Saturday. said during the discussion.
"This year is the biggest year for cosmetics. Cosmetic small businesses are the ones taking advantage of this restructuring," she added.
Many cosmetics SMEs are interested in rebuilding their machinery and equipment because the ministry is offering discounts, she said.
Under this program, the ministry provides reimbursement to cosmetic small businesses that have purchased production machinery and equipment.
The ministry offers a 40% rebate to cosmetics SMEs that purchase domestic machinery and equipment. Meanwhile, for machinery and equipment purchased from abroad, the ministry is giving him a 25% refund.
To participate in the program, small businesses must meet a number of requirements, including obtaining a business identification number (NIB) and a taxpayer identification number (NPWP).
Refund requests must be uploaded to the department's National Industry Information System (SIINas).
Machines purchased must be in new condition and installed at the factory or production site.
Once your application is uploaded, our validation team directly checks the accuracy of the data provided by your SME.
"Later, a team of surveyors from Indonesia will check if the purchased machines and equipment are still new because, based on our experience, there were old machines that were painted to look like new." said Ambalanyi.
The ministry has allocated Rp5 billion for the program this year, she said.
In addition to the restructuring of machinery and equipment, the Ministry also implements a free machinery and equipment program for small and medium enterprises.
However, there are some requirements that must be met in order to participate in the program, such as submitting a proposal to the Department of Industry.
"This is very difficult because we have to submit proposals through the group's local industry bureau. You can," she explained.
related news: Smesco and BPOM Collaborate on MSME Licensing
related news: BPOM supplies themed cosmetics called jamu to tourist destinations.
related news: The government offers three recommendations for SME policymaking
https://en.antaranews.com/news/262493/ministry-seeks-to-boost-cosmetics-smes-through-machine-restructuring Ministry seeks to boost cosmetics SMEs through machine restructuring