Asia
Ministry selects 12 startups for B20 side event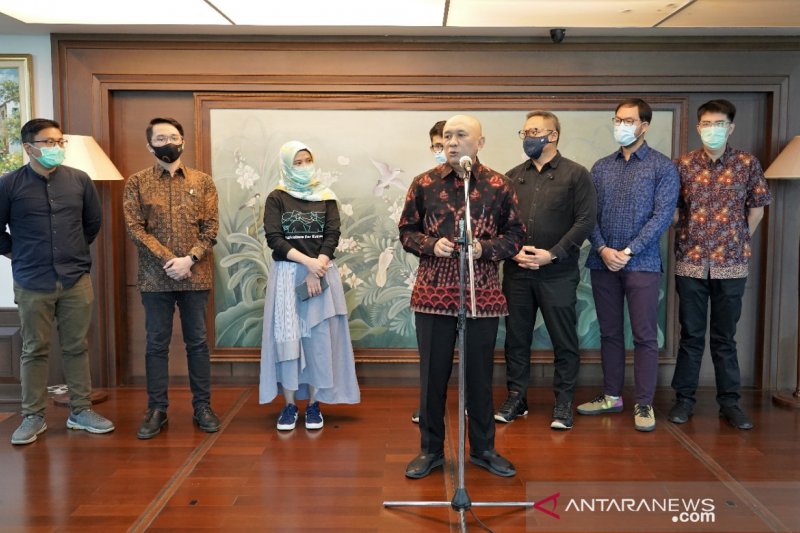 Consider that digitization is a gateway for small businesses to increase their access to local and global markets.
JAKARTA (ANTARA) – The Ministry of Cooperatives and Small and Medium Enterprises (SMEs) has announced that 12 startups, including two supporting people with disabilities, will participate in a side event of the Business 20 (B20) Forum next week. I chose
The remaining 10 startups were selected through the 2022 Entrepreneur Financial Fiesta (EFF).
"The Ministry of Cooperatives and Small and Medium Enterprises (SMEs) is committed to helping start-ups grow, develop and go global," Siti Aziza, deputy secretary for entrepreneurship at the ministry, said in a statement released here on Friday. It is a positive attempt to promote the expansion of .
The B20 is the official dialogue forum of the global business community to provide actionable policy recommendations to the G20 from a business perspective. A side event will be held in Bali on Monday (August 8, 2022).
At the event, selected participants present their products in front of invited guests. After that, pitch to 39 domestic and foreign venture capitalists.
Ten startups selected from the 2022 EFF include Bengkel Mania, a digitization and development platform for automotive micro, small and medium enterprises (MSMEs). Automa Supply Chain, a supply chain collaboration platform. So does INSPIGO, an online learning platform for young professionals.
Also included is DotX, which helps low- to medium-income workers improve their financial security. AturKuliner helps you manage the profit of your culinary business. Surplus Indonesia aimed at reducing food waste in Indonesia. So does PT Solusi Kerah Byru, which helps improve the competencies and skills of non-regular workers.
It also includes Nectico, which supports over 700 digitized cooperatives. Kukerja, a job search and employee recruitment platform. So does Bangbeli, which helps MSMEs conduct digital transactions.
Meanwhile, two selected startups helping people with disabilities include Hear Me, which provides sign language translation and interpretation technology to bridge communication between deaf and hearing people. said the deputy secretary.
Another startup is Accessive.id, which helps people with disabilities find accessible places, Azizah added.
The event is expected to increase the number of small businesses that have gone digital.
"Consider that digitization is a gateway for SMEs to increase (their) access to local and global markets," added the deputy secretary.
related news: Consistent Startup Guidance Essential for Digital Transformation: Government
related news: 15 startups selected for the 4th round of Startup Studio Indonesia
https://en.antaranews.com/news/243081/ministry-selects-12-startups-for-b20-side-event Ministry selects 12 startups for B20 side event