Asia
Ministry targets US$10 billion in transactions at 37th TEI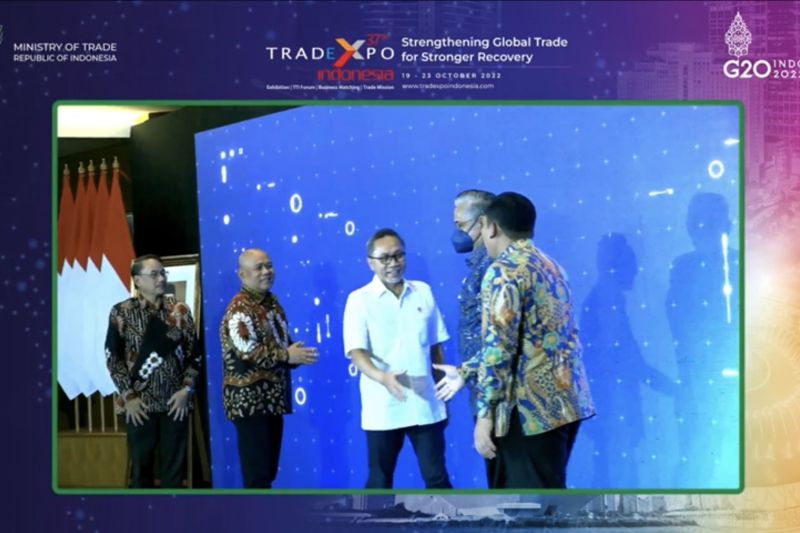 JAKARTA (ANTARA) – The Ministry of Trade is targeting up to US$10 billion in transactions at this year's 37th Indonesia Trade Expo (TEI).
The expo will be held offline from 19th to 23rd October 2022 and online from 19th October to 19th December at ICE BSD, Tangerang.
"If TEI recorded $6.06 billion in transactions last year, we are optimistic that it could reach $10 billion this year."
The trade minister said the integrated promotional events will include promotional activities, trade missions, exhibitions and business conferences, which can only be carried out on a limited basis at present.
Themed on 'Strengthening Global Markets for a Stronger Recovery', the 37th TEI could be a turning point in the post-pandemic revival of Indonesia and the global economy.
The Commerce Minister said TEI will provide buyers and visitors with the convenience and comfort of having a first-hand view of the high-quality products on display.
Interactive activities between sellers and buyers can also be carried out more efficiently and effectively through digital platforms.
Afterwards, Jakarta Muslim Fashion Week will be held on October 20-22 as part of the 37th TEI series of activities in an effort to make Indonesia the center of halal products and Muslim fashion in the world.
"We will also work with the Indonesian Chamber of Commerce (Kadin) and associations to make the event a success," Hasan said.
Meanwhile, Director General of National Export Development Department Didismede said that 8,220 overseas buyers and 32,030 visitors attended the 36th TEI, which was conducted with a digital concept.
"The event recorded a transaction record of US$6.06 billion," said Sumedi.
The Ministry of Trade is therefore optimistic that this year's TEI will see more attendees – visitors and buyers – taking advantage of the momentum of economic recovery across the country, he added. I was.
"So this year, TEI will be able to attract 1,000 participants and 66,000 online and offline foreign visitors with trade deals of US$10 billion, a 65% increase on last year's achievements. Our goal is to do that," Sumedi said.
The Ministry of Trade carried out a series of activities, both offline and online, to facilitate the selection of the event and participants, involving relevant ministries, agencies, offices in charge of trade and business associations.
"We will also work with Indonesian representatives abroad to invite importers from their respective countries to make TEI a success this year," Sumedhi said.
related news: Indonesian SME products still have to enter the Middle East market
related news: Trade Minister optimistic about meeting trade targets at TEI 2021

https://en.antaranews.com/news/243765/ministry-targeting-us10-billion-in-transactions-at-37th-tei Ministry targets US$10 billion in transactions at 37th TEI