Asia
Misappropriation of CPO Exports: Indictment to Submit Indictment to Corruption Court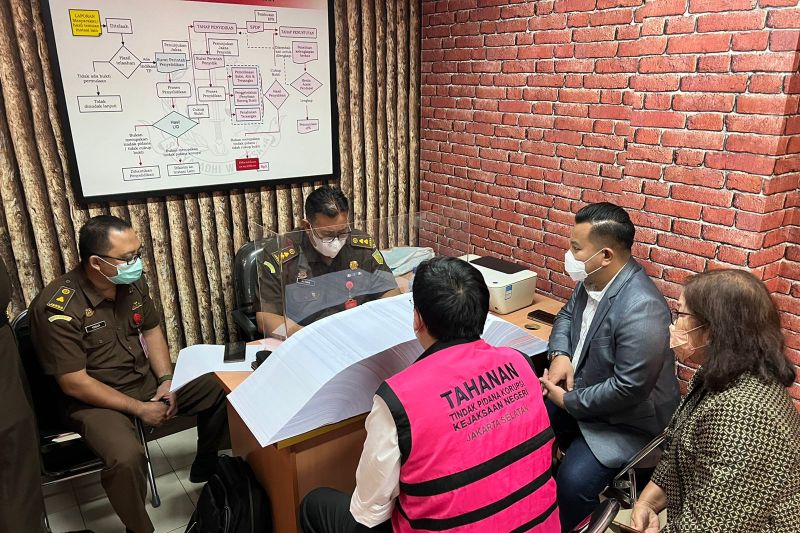 JAKARTA (ANTARA) – The Attorney General's Office on Monday handed over suspects and evidence gathered in a case of alleged corruption in the granting of crude palm oil (CPO) export licenses to the Central Jakarta District Attorney's Office.
Ketut Sumedana, director of the Legal Information Center in the Attorney General's Office, said after the transfer, the prosecution team would immediately start preparing an indictment to be submitted to the Central Jakarta Corruption Court.
"After handing over the suspects and evidence, the prosecution team will immediately draw up an indictment and submit the five (mentioned above) case files to the Corruption Court of the Central Jakarta District Court," Sumedana said in a statement. .
The suspects have been identified as Indrasari Wisnu Wardhana, Director General of Foreign Trade, Ministry of Trade, and three CPO exporters. Master Parulian Tumanggor, Commissioner of PT Wilmar Nabati Indonesia. PT Musim the general manager of his mass, Picarretagor.
Suspects also include Weibinant Halimjati, a policy and analytical adviser and founder of the Indonesian Independent Research and Advisory Board (IRAI), whose services were used by the Ministry of Trade, Lin Che Wei (LCW). It contains.
They will be detained for 20 days from 1st to 20th August 2022.
related news: The AGO interrogates two officials over the CPO's export-related corruption case.
Indrasari and Master Parulian were detained at Salemba Prison in the Attorney General's Office. Tagore and Stanley were detained in Salemba Prison, South Jakarta Provincial Prosecutor's Office, and Wei was detained in Salemba Prison, Central Jakarta.
They are suspected of violating Article 2, Paragraph 1 in connection with Article 18 of Law No. 31 of 1999 on the Eradication of Criminal Practices of Corruption. Section 55, paragraph 1 (primary) of the Criminal Code and Section 3 of the Supplement in relation to Section 18 of Law No. 31 Year 1999 amended and supplemented by Law No. 20 Year 2001. Article 55(1) of the Penal Code.
Their actions caused a state economic loss of Rp18.335 trillion, he said.
Investigators in the Attorney General's Office have summoned former Trade Minister Mohammed Lutfi as a witness in the case. He was Wardana's boss, one of the suspects.
The deputy attorney general for special crimes in the Office of Attorney General Spardi said five suspects have now been identified in the case.
"(Five suspects) for the time being," he said.
related news: AGO questions ex-trade minister on CPO export deal
related news: House Speaker backs AGO steps to investigate cooking oil shortages
https://en.antaranews.com/news/242281/cpo-export-graft-prosecution-to-submit-indictment-to-corruption-court Misappropriation of CPO Exports: Indictment to Submit Indictment to Corruption Court