Europe
Mitchell Duke's stunning header wins Australia World Cup over Tunisia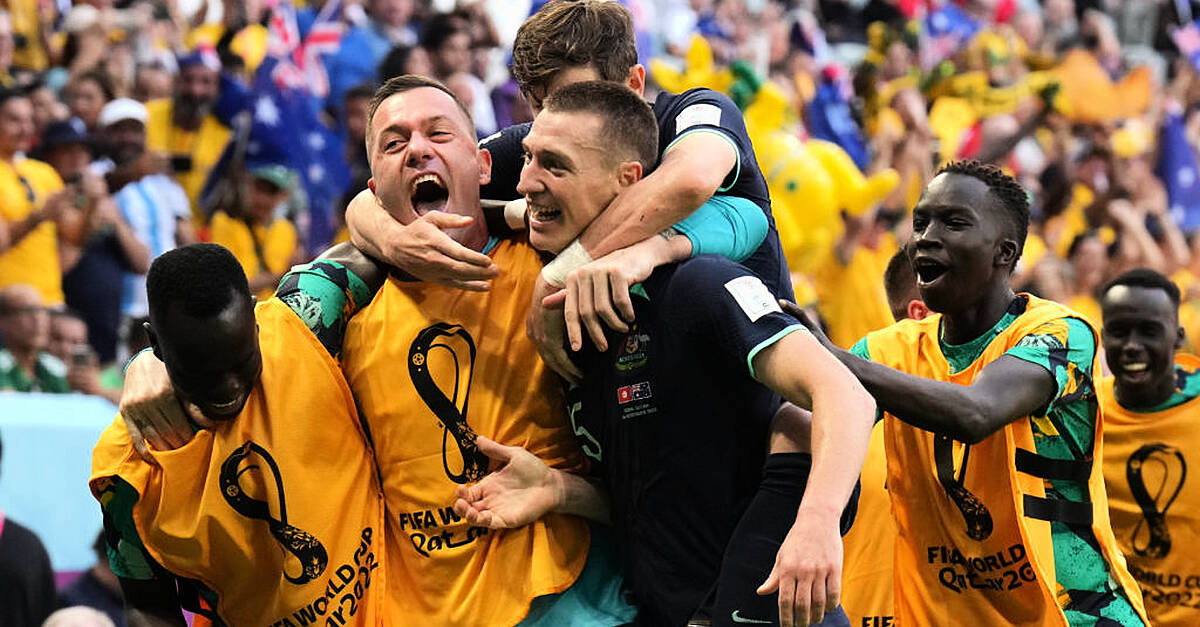 Australia ignited the World Cup with a 1-0 victory over Tunisia with a stunning header from Mitchell Duke.
The football looses had lost 4-1 to France in their Group D opener and knew that the next loss would almost certainly hurt them.
However, Duke's first-half goal set up what appeared to be a straight shootout against Denmark next week, securing a place in the last 16.
It was a daunting task for Australia in what felt like an away match against Tunisian fans in red who dominated the Al Janoub stadium.
They have also kept nine clean sheets in their last 10 games, including Tuesday's goalless draw with the highly fancied Danes, aside from a 5-1 loss to Brazil in September. They faced a very stingy Tunisian defense.
However, that defense was broken in the 23rd minute when Australia played a long ball from behind.
It was tipped off to Craig Goodwin on the left and his cross deflected, but Duke was able to readjust and produce a superb header that looped over Tunisian keeper Aymen Damen.
It was a goal that brought to mind Australian great Tim Cahill and his World Cup headers against Serbia in 2010 and Chile four years later.
Tunisia should have entered break level when Issam Djebali sent a dangerous low cross into the Australia area with five minutes of extra time after the first half.
Australian keeper Matt Ryan was able to push Mousakni's drive wide and save at the end, but on the other side, a sliding Matthew Leckie studded Jamie McLaren's ball into the box. I couldn't
Tunisia brought on former Sunderland forward Wabi Kazuri, the leading scorer in World Cup history, with 25 minutes remaining.
His chance came with three minutes to go, but he sent Wajdi Kekrida's cutback straight to Ryan.
While Australia scored a decisive win, Tunisia's prospects look slim as they are one point ahead of Wednesday's final group stage match against leaders France.
https://www.breakingnews.ie/world-cup/mitchell-dukes-superb-header-gives-australia-world-cup-win-over-tunisia-1397550.html Mitchell Duke's stunning header wins Australia World Cup over Tunisia