Europe
Monte Carlo Television Festival: Pioneering and visionary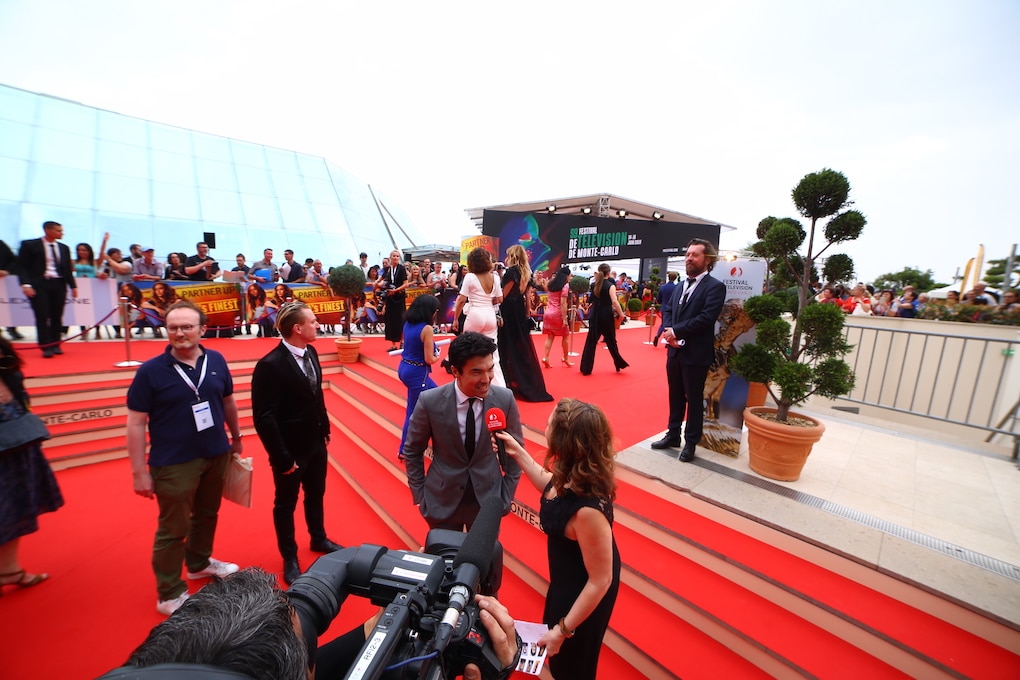 The 61st edition of this event, which runs from June 17th to 21st, promises some new features and surprises.
This is one of the must-see events of the Principality. Since its founding in 1961, the Monte-Carlo Television Festival has been instigated by Prince Rainier III to discover new gems on small screens from around the world and excite television series enthusiasts to meet their favorite stars.
With a history of 61 years, this event is the oldest festival in the world dedicated to the television industry. The oldest, but also the most innovative. For Laurent Puons, CEO of the Monaco Mediax Group, which hosts the television festival, this modernity dates back to the origin of the festival. The strength of today's industry! For the past 20 years, Albert II has been the Honorary Chairman of the Festival. He also showed a great vision as he was able to constantly adapt the event to meet the needs of the industry. "
Recognize new talent
Digital platforms, opening the festival to the public to promote the event … Far from being content with their glory, festival organizers have always been honored to reinvent themselves. For example, Amazon production Jack Ryan first opened an edition in 2018 that included content for digital platforms. Every year we challenge ourselves. What worked in 2021 probably won't work in 2022."Laurent Puons commented.
And in this year's innovation, the creation of two new awards. First, in partnership with BetaSeries, the Prix du Public (audience award) from the official selection. Eleven "Binge Watchers" will be selected by the Beta Series to be able to vote online via a secure platform.
Series can immerse you in ways that movies can't.
There is also a nymph (golden nymph) for the most promising international artists. Special awards reward new talents in addition to the Nymph of Honor and Crystal Nymph. "People who are unknown but have great potential," said Laurent Puons. And this year, French actor Theo Christine (SKAM France, Suprêmes) will win the award at the opening night.
Finally, to celebrate the last decade of the event, 10 former presidents of the event were invited and 7 confirmed. Fans can see Eric Close, Danny Glover, Michael Hirst, Jason Priestley, Jane Seymour, Ron Perlman and Ricky. Whittle on the red carpet.
Related item: Netflix co-founder Mitch Lowe: "The American series is very predictable."
Can the series overtake the movie?
According to Laurent Puons, there is no doubt about it. The TV series is now at least at the same level as Seventh Art. And while there is no doubt that the health crisis was a factor, the line between the big screen and the small screen has long been vague for Monaco Mediax's deputy president. "The Covid crisis and blockade have increased consumer viewing time. Digital platforms have seen a significant increase in their stunning numbers, but at least personally. Five years ago, I realized that the line between the series and the movie was gone. One day, it wouldn't be surprising to see Tom Cruz appearing in the series. (…) Part of it today. TV actors are better known than movie actors. "
The festival attracts 5,000 to 6,000 spectators each year, but the growing popularity of television series can attract more people. You will forget about the actor until they make another movie. In the series, people can't wait for the new season to begin. Game of Thrones, Desperate Housewives, The Walking Dead … these are real phenomena. Series can immerse you in ways that movies can't. "
New formats, new content, new actors … At the Monte Carlo Television Festival, the word is "innovation." The principle that Laurent Puons, who has been in command for 10 years, does not intend to give up is as follows:When I took over the management of the festival, I had great potential, so I wanted to continue to grow. (…) Over the last decade, we've done something that wasn't successful at other festivals. It's about allowing fans to meet the stars in ideal conditions. (…) It's also important to remember that the festival was the starting point for the most successful series. Gree, game of thrones, lost, Desperate Housewives All were announced at the festival. 90% of the biggest hit shows started at the Monte Carlo Television Festival. This is great. "
Practical details:
Date: June 17-21, 2022
free entrance
#OMG card: 49 euros
VIP pass: from 690 euros
Reservations and additional information On the festival website
!function(f,b,e,v,n,t,s)
{if(f.fbq)return;n=f.fbq=function(){n.callMethod?
n.callMethod.apply(n,arguments):n.queue.push(arguments)};
if(!f._fbq)f._fbq=n;n.push=n;n.loaded=!0;n.version='2.0′;
n.queue=[];t=b.createElement(e);t.async=!0;
t.src=v;s=b.getElementsByTagName(e)[0];
s.parentNode.insertBefore(t,s)}(window, document,'script',
'https://connect.facebook.net/en_US/fbevents.js');
fbq('init', '688448018243589');
fbq('track', 'PageView');
https://www.monaco-tribune.com/en/2022/06/the-monte-carlo-television-festival-pioneering-and-visionary/ Monte Carlo Television Festival: Pioneering and visionary