Asia
Moscow postpones nuclear talks with US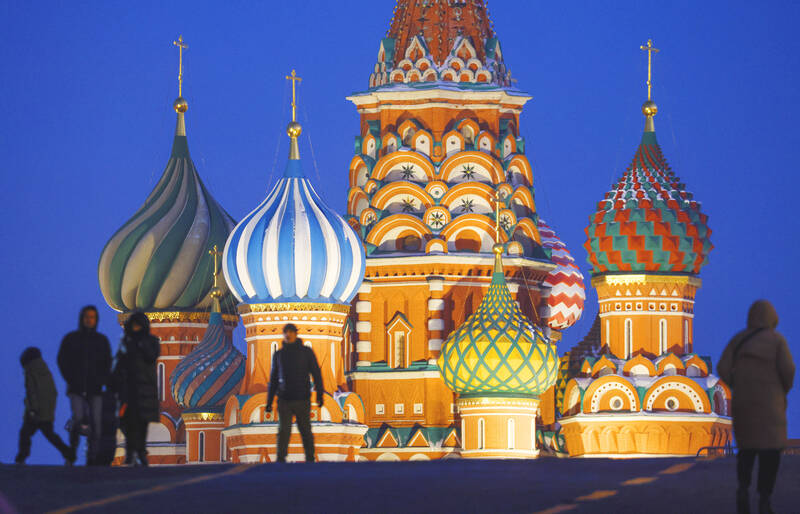 "Overall picture":


A Moscow official said arms talks "cannot escape what is happening" and cited Ukraine as a factor in delaying negotiations with the United States.

A senior Russian diplomat said Tuesday that Moscow has postponed a round of nuclear weapons control talks with Washington due to marked differences in approach and tensions over Ukraine.

Russia's Deputy Foreign Minister Sergey Ryabkov said the decision to postpone talks that were due to start in Cairo on Tuesday was taken at the political level.

The postponement marked a new low point in deeply strained U.S.-Russia relations and raised concerns about the future of the final nuclear arms control deal between the two great powers.

"Our American colleagues have not only shown their reluctance to listen to our signals and take our priorities into account, but they have acted to the contrary," Ryabkov told reporters in Moscow. I was faced with a situation where I had to take it," he said.

Ryabkov said the US wanted to focus only on resuming inspections under the New START Treaty, thwarting Moscow's request to also discuss details related to the number of weapons under the Strategic Arms Reduction Agreement.

This week's meeting of the bilateral consultative committee established under the Convention was the first in over a year.

The timing of the talks was intended to show that Russia and the United States remained committed to arms control and maintained liaison despite heightened tensions over Ukraine.

The US State Department said on Monday that Moscow would unilaterally postpone the Cairo talks and propose a new date.

"Resuming inspections is a priority for maintaining the treaty as a means of stability, so the United States stands ready to reschedule as soon as possible," the State Department said.

Russia protests the transfer of Western weapons to Ukraine.

Ryabkov said the situation in Ukraine contributed to Russia's decision to postpone negotiations.

"Naturally, the events that have unfolded in Ukraine and abroad in this case have affected it," he said. "Arms control and dialogue in this area cannot escape what is happening around us.

Russian President Vladimir Putin has repeatedly threatened to use "all available means" to defend his country and its territory during military operations in Ukraine. Western officials have denounced the remarks as irresponsible.

Ryabkov denied that Russia had merely reaffirmed its nuclear doctrine and rejected Washington's criticism of Russia's position as "speculation."

He said he knew nothing of a dedicated US-Russian channel meant to defuse tensions over Ukraine, but added that Moscow had made its red line clear in its contacts with Washington.

"We have repeatedly signaled to Americans that their path to escalation and deeper engagement in the conflict has grave consequences and heightened risks," he said.

The New START Treaty, signed in 2010 by then-U.S. President Barack Obama and then-Russian President Dmitry Medvedev, limits countries from deploying 1,550 nuclear warheads and 700 missiles and bombers. increase. The agreement envisages sweeping on-site inspections to verify compliance.
Comments are moderated. Please keep your comments relevant to the article. Statements containing abusive and obscene language, personal attacks of any kind or promotions will be removed and users will be banned.The final decision is at the discretion of Taipei Times.
https://www.taipeitimes.com/News/world/archives/2022/12/01/2003789924 Moscow postpones nuclear talks with US