Middle East
Muslim Women's Forum Condemns Violent Crimes Commitd in Udaipur
The Muslim Women's Forum condemns the heinous crime at Kanhaiyalal Teli in Udaipur last Tuesday. A horrifying act took place as Kanhaiyalal shared a video clip of the BJP reader.
Nupur Sharma she made a shameful comment on the Prophet Muhammad (PBUH). Posted by him on social media. His murderer was two Muslim men. They said this was their way of punishing Kanhaiyaral for damaging the sentiment of Muslims by multiplying this post.
Looking at the case in the light of the Koran, hadith, and the practice of the Prophet (Sunnah), we can see that what the perpetrators did was a complete denial of Islamic teachings. Islam does not allow such vicious acts anywhere. All the teachings of Islam, the spirit itself, have been violated.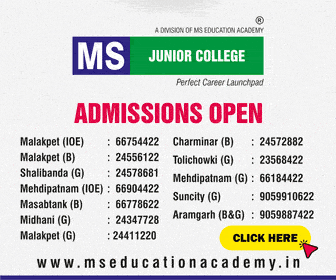 Many examples can be given to prove this point. We refer to two cases from the life of the Prophet that undoubtedly prove that this crime has an aversion to the spirit of Islam.
The first case is about an old woman. Every day the Prophet passed in front of her house, and every day she threw a basket of garbage on his head. The Prophet never spoke a word. He proceeded quietly. One day the woman didn't throw her trash at her head. Then for a few days she wasn't thrown anything. The Prophet was worried about her, so she asked. At that time, he realized that the woman was very ill. When he went to her question after her, she cried with her regret and embarrassment, and she became his avid believer. The second case is about the Battle of Badr. After he won, many prisoners were bought before the Prophet. One of them, Sohai Rubin Amur, was known throughout the Arabian Peninsula for making the most hateful and rude comments about the Prophet. Some of his associates suggested that two of his lower teeth should be torn so that he could never blasphemy. The Prophet was saddened by this proposal. "If I do so, Allah will not forgive me on Kayamat's day, even if I am his apostle."
These two cases prove that the Prophet was compassionate, even to those who accused the Prophet.
Putting the law in our own hands causes turmoil and does not help anyone. The need for time is for all faithful people to unite against the power of hatred. Truth and nonviolence are our beliefs, and sarvadharma sambhav is also the only way we have to take. This is also the teaching of Islam, and the very word means peace. These ideas are beautifully expressed in the poems of Maurana Alterf Hussain Hari. In 1905 he wrote Hubb-E-Watan (Love for the Country).
Tam agar chahteyhomulk ki khair
Na kisi hum watan ko sumjho ghair
Ho Musalmaan iss mein ya Hindu
Bodh mazhab ho ya ho Sikh bandhu
Sab ko methi nigah se dekho
Samjho aankhon ki putliyan sab ko
Mulk hain intte faqsey azaad.
Shehr hain itte faqsey abaad.
Qom jab itte faqkhobaithi.
Apni poonji sey haathdhobaithi.
Syeda Hameed, Chairman and Reyaz Ahmad, Fellow, Muslim Women's Forum.
MWF was founded in 2000. Since then, the forum has been working on peace, religious harmony and women's rights.
https://www.siasat.com/muslim-womens-forum-condemns-heinous-crime-committed-in-udaipur-2361618/ Muslim Women's Forum Condemns Violent Crimes Commitd in Udaipur