Middle East
New charity corner opened at Arabian Center in Dubai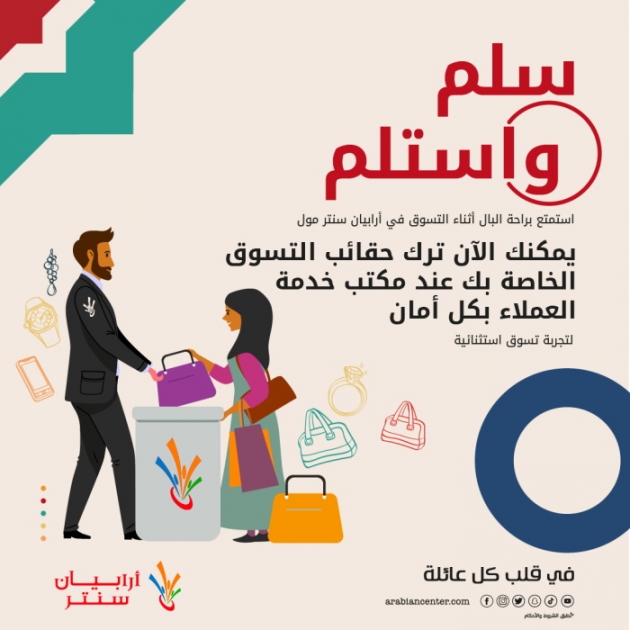 Shopping mall launches new customer service initiative for shoppers
Arabian Center, Dubai's premier community mall and family-friendly shopping, dining and leisure destination, is launching an all-new charity corner in partnership with Dubai Charity, Emirates Red Crescent and Beit Al Qar. to raise.
The initiative encourages families to join hands with Moll to make a difference for those in need. The Mall's 'Charity Corner' will help you work with your community to make a difference in society, while at the same time collecting donations and ensuring they reach your beneficiaries.
"Our Charity Corner initiative aims to help vulnerable segments of society. Our close relationships with leading charities support our efforts and deliver solid results. "
Focusing on the core value of providing visitors with an excellent experience, the mall introduces various value-added services that promise a safe and comfortable shopping experience.
"Drop & Collect" aims to enhance the customer's shopping experience and provide shoppers with a hassle-free shopping experience. Customers can leave their shopping bags safely at our customer service desk and enjoy a stress-free, need-driven shopping experience. After shopping, you can pick up your shopping bag on your way home.
"The Little Explorers Wristband" service aims to enable parents to enjoy their time at the mall with absolute peace of mind while keeping their children's safety first. Parents can keep their children safe with ID wristbands available at the customer service desk. When worn on a child's wrist, the band displays the parent's contact information in case of an emergency.
Valet service eliminates the need for customers to search for parking. Alternatively, you can have an attendant pick up and drop off your car at your convenience. Available from 9:00 AM to 12:00 AM in the morning court and at night, valet service is priced to suit your needs. VIP service costs 50 AED, while standard service is available at 20 AED.
http://www.eyeofriyadh.com/news/details/new-charity-corner-launched-at-arabian-center-dubai New charity corner opened at Arabian Center in Dubai