America
New Mexico Wildfire: US President Joe Biden declares a raging wildfire a "catastrophe"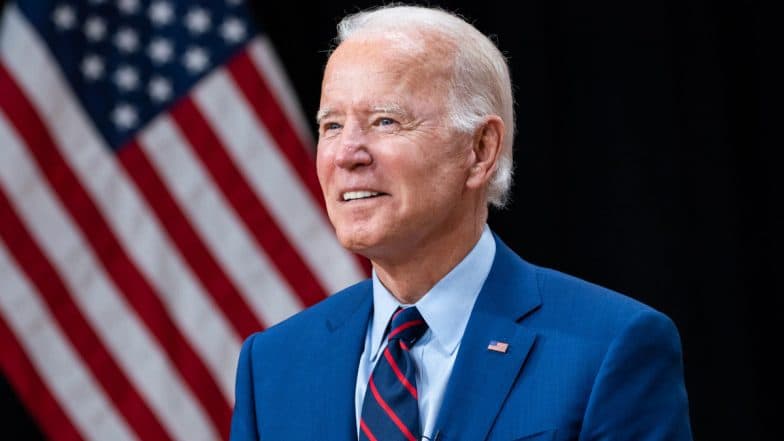 Washington, May 5: U.S. President Joe Biden has declared a week-long wildfire in New Mexico a "catastrophe" and has released millions of dollars in relief efforts to rebuild affected individuals and the region. .. "There is a major disaster in New Mexico," the Xinhua News Agency said in a statement late Wednesday.
Federal aid includes subsidies for temporary housing and home repairs, low-cost loans to cover uninsured property losses, and local residents and business owners recovering from wildfire damage. The statement said it may include other programs to help.
New Mexico Governor Michelle Lujan Grisham demanded the president's disaster declaration on Tuesday. "I have 6,000 people evacuated. I have a family who doesn't know what will happen the next day," said Luhan Grisham. The Federal Reserve has raised interest rates by 0.5%, the sharpest rise in 22 years.
According to the National Interagency Fire Center, seven wildfires are currently rampant in New Mexico. One of the fires, Calf Canyon and Hermit Peak, began in mid-April as two major fires that merged in northern New Mexico more than a week ago, with strong winds for 24 of the last 30 days. Continued.
The fire is currently burning more than 160,000 acres and hundreds of buildings, officials said. In addition, the continued expansion of Calf Canyon and Hermit Peak, the second-largest fires in New Mexico in at least 30 years, could threaten more than 15,000 homes this week, CNN reports Southwest. He quoted the management team.
So far this year, about 300,000 acres of land have been burned across New Mexico, more than the combined number of the last two years, according to CNN meteorologist Brandon Miller.
San Miguel County and Mora County in northern Mexico said in a joint announcement Tuesday that the situation was a "long-term event." "We do not expect to be able to" control "this fire immediately. "
The wildfire season in the region usually begins in May or June, but this year is dangerously early due to the dire weather and ongoing drought that leaves no water in the soil. The current wildfire in New Mexico began on April 5, according to a White House statement.
On April 23, the Governor said "half of the state has fire problems" because of the gusts and droughts that caused more than 20 wildfires in at least 16 of the 33 counties in the state.
(The above story was first published on LatestLY on May 5, 2022 at 1:18 pm IST. For news and updates on politics, the world, sports, entertainment and lifestyle, please visit our website. Please log on to. latestly.com).


https://www.latestly.com/world/new-mexico-wildfire-us-president-joe-biden-declares-raging-wildfires-a-major-disaster-3671224.html New Mexico Wildfire: US President Joe Biden declares a raging wildfire a "catastrophe"