Europe
New special vehicles for police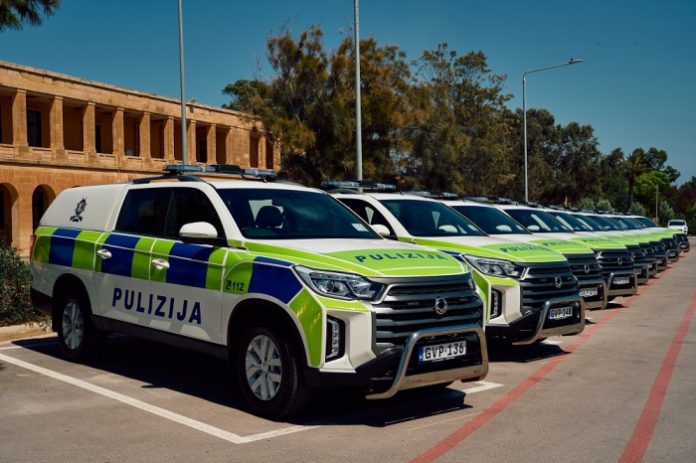 With an investment of around €500,000, 12 new vehicles have been introduced for the police. These 4×4 vehicles will be used in existing fleets within the district as well as fleets of other specialized barges. In fact, these vehicles will reach remote areas that existing vehicles cannot reach, especially in rescue calls.
Part of the funding for four of these vehicles came from European funding, an internal security fund (Borders and Visa).
The vehicles were inaugurated at Police Headquarters in Ta Canja in the presence of Minister of Home Affairs, Security, Reform and Equality Byron Camilleri, as well as the European Fund's Secretary of State Chris Bonet and Police Commissioner Angelo Gafa. Did. .
Minister Byron Camilleri said the investment was a first for the police force. Because this is a particular car that the police have never had before. In fact, they add to an ever-changing and strengthening fleet. "The government is making unprecedented investments in disciplined institutions, especially the police, to strengthen the security of our country and of Maltese and Gozitan citizens," he reiterated.
Dr. Camilleri said the vehicles are part of an investment the police are making to help officers perform their duties. Aside from that, investments are also being made in other equipment to help the Corps fight crime. did.
Secretary of State Chris Bonnet said: These vehicles provide additional support for immigration officials. "
Dr. Bonnet explained that the investment is part of the 'Malta Police Specific Actions for Border Patrol' project. For this project, the police were given €2,666,666.67 from the Internal Security Fund (Borders and Visas) to provide more equipment. This is to ensure that our country continues to better deal with the problem of illegal immigration.
Police Commissioner Angelo Gaffa said the new fleet of vehicles will support both the day-to-day operations of local police as well as other sections conducting surveillance work around Malta's coast. "Through this investment," he said, "local police will be equipped for the first time with vehicles that facilitate access to less accessible locations, such as rural areas, among other things." He concluded by stating that the colors of these vehicles were also intended to increase the visibility of the police on the road, similar to the vehicles and motorcycles in .
Photo: MHSR



Post view:
Five
http://livenewsmalta.com/index.php/2022/09/02/new-specialized-vehicles-for-the-police-force/ New special vehicles for police