Asia
Non-PC competition exacerbates notebook component shortage in Q3 2013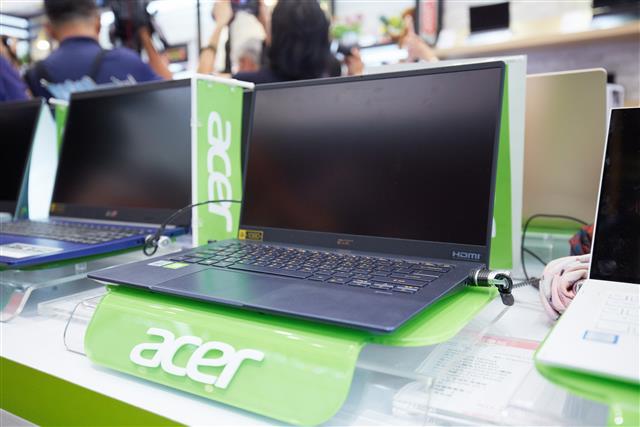 Notebook ODM expects component shortages to worsen in the third quarter as competition intensifies to ensure adequate supply from other industry sectors such as automotive electronics, consumer electronics and servers. I am.
Of the world's top four notebook ODMs, only Wistron achieved double-digit continuous shipment growth targets in the second quarter, while shipments of the other three were lower than expected due to tight component supply. ..
The gap between notebook supply and demand is expected to widen in the third quarter as shipments are postponed to the third quarter.
Quanta Computer shipped 19 million notebooks in the second quarter, down from 19.7 million in the first quarter. Meanwhile, Compal Electronics shipped 13 million units, slightly weaker than 13.1 million units in the first quarter of 2021.
In the second quarter, Wistron and Inventec shipped 6.1 million and 5 million notebooks, up 12.96% and 4.17% from the previous quarter, respectively.
The ODM also noted that third-quarter orders will continue to grow from second-quarter orders, but component shortages are currently having a significant impact, so actual shipments in the third quarter have been modest. I am.
Quanta's server shipments were also hurt by a shortage of components in the second quarter, but are still expected to grow by double digits in 2021 year-over-year.
Compal expects shipments of non-PC products such as wearables and tablets to grow steadily in the third quarter as the market enters its traditional peak season.
Wistron server and desktop shipments are expected to level off in the third quarter, while monitor shipments are expected to grow at a double-digit rate.
Inventec's server shipments are also affected by a component shortage, but their appliances will suffer a more serious shortage in the second half of the year than notebooks and servers.


https://www.digitimes.com/news/a20210712PD204.html Non-PC competition exacerbates notebook component shortage in Q3 2013