Europe
Norway provides 200 million Norwegian krone to support the administration of the Ukrainian government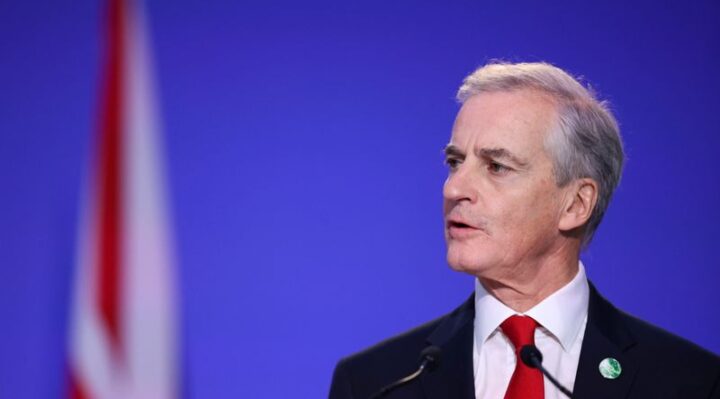 Norway has decided to allocate 200 million Norwegian kroner (20 million euros) to help the Ukrainian government continue to provide important services. This money will be used to pay salaries, pensions and social assistance for health workers, teachers and public sector employees.
"Russia's attack on Ukraine has a dramatic impact on the Ukrainian economy. Norway has provided direct support to Ukrainian authorities with the help of 200 million Norwegian Krone secured for this conflict. These funds will be of great benefit, "said Foreign Minister Aniken Whitfeld.
Funds are sent through the World Bank's emergency loan package for Ukraine. In early March, the IMF estimated that Ukraine's GDP could decline by 10-35% this year as a result of the war. The accuracy of these estimates and the magnitude of the destruction of the war remain highly uncertain. The situation remains unpredictable.
In addition to pure humanitarian needs, Ukraine urgently needs assistance in maintaining important government services and infrastructure. On March 7, the World Bank's Managing Board approved a Ukrainian emergency assistance package of over US $ 700 million. The package consists of an additional US $ 350 million loan from the International Bank for Reconstruction and Development (IBRD) and guarantees and grants provided through the newly established Multidonor Trust Fund for Ukraine.
The support provided through the Multidonor Trust Fund will be used to pay pensions, social benefits (cash benefits), and salaries for healthcare professionals, teachers and employees in the public sector. These payments are widely needed and the Ukrainian authorities will pay the funds immediately.
The World Bank says there will be a great need for further financial support to the Ukrainian authorities in the future. The multi-donor trust fund currently established in connection with the World Bank's emergency package is crucial in this context, and the World Bank's Managing Board is seeking additional funding from donors.
Norway has secured 2 billion Norwegian krone for humanitarian efforts and assistance to refugees associated with the Ukrainian crisis. So far, about half of this amount has been paid.
https://www.norwaynews.com/norway-to-provide-nok-200-million-to-support-ukrainian-government-administration/ Norway provides 200 million Norwegian krone to support the administration of the Ukrainian government