Europe
Norwegian Foreign Minister to make working visit to Armenia – NORWAY NEWS – Latest news, breaking news, comments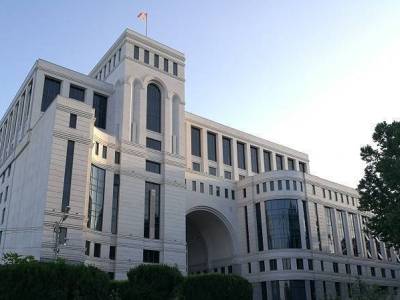 Norwegian Foreign Minister Aniken Huitfeldt is scheduled to make a working visit to Armenia on Oct. 18, the foreign ministry's press service told NEWS.am.
On the same day, Huitfeldt will meet with his Armenian counterpart, Ararat Mirzoyan. The Norwegian Foreign Minister will also meet with Armenian Prime Minister Nikol Pashinyan and Speaker of Parliament Allen Simoyan.
The purpose of the visit is to foster cooperation in areas of mutual interest and explore ways to make more effective use of existing potential.
Norway is one of Armenia's important European partners. The Republic is interested in expanding and deepening cooperation in bilateral and multilateral forms.
https://www.norwaynews.com/norwegian-foreign-minister-to-pay-working-visit-to-armenia/ Norwegian Foreign Minister to make working visit to Armenia – NORWAY NEWS – Latest news, breaking news, comments