Europe
Norwegian group wants pivotal role in predicted seaweed sector boom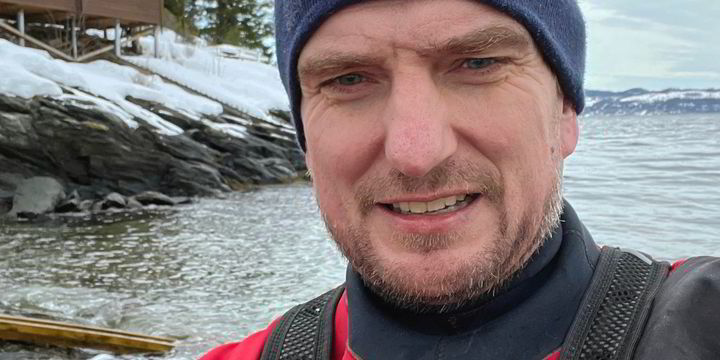 Norwegian seaweed farmer Seaweed Solutions wants to further develop its two existing seaweed farms and expand production in new locations, it told newly appointed Ole Christian Norvik. intra fish.
The company's pending new site could go live in the next few years and will be located near its two current sites in western Norway, Norvik said.
Seaweed Solutions' processing facility, in cooperation with Norwegian whitefish and crab supplier Hitramat, is a processing plant located on Hitra Island.
The company recently raised NOK 46 million (€4.4 million/$4.8 million) to invest in more efficient equipment and boats, Norvik said.
The company sees itself as playing a major role in the growing Norwegian seaweed industry.
The Norwegian Seafood Association estimates that by 2030 Norway could produce about 300,000 tonnes of seaweed. There are currently about 20 kelp producers in Norway.
Article continues below ad
In 2022, Seaweed Solutions produced 200 tons of product. The company hopes to double its production every year.
The industry is new in Europe, but Asia produces about 30 million tonnes per year.
According to research firm IMARC Group, the global seaweed market reached a value of $7.5 billion (€6.9 billion) last year. The company expects the market to reach $14.3 billion (€13.1 billion) by 2028, which equates to an 11.6% growth rate from 2023 to 2028. increase.
Seaweed Solutions' core business is B2B. Among its customers are several large groups, including Norwegian food conglomerate Orkla. In addition, we also sell to companies in Sweden, Germany and the Netherlands.
Some seaweed is also sold to the feed industry, but currently this does not represent the majority of the company's sales.
"The feed industry is in huge need and this could be a bigger opportunity for the company in the years to come," said Norvik.
last week, The company announced that it was invested by the World Wide Fund for Nature and private investors and that Norvik was named CEO.Other investors include Casulo and Banque Picquet.
Seaweed Solutions is chaired by former Akva Group CEO Hallvard Muri, a veteran of several companies within Kjell Inge Rokke's Aker group.
David Buckeridge and Kamel Gabriel El Khaloui joined the company's board last week.Management has worked with private equity group Payne Schwartz and ScanBio, a Norwegian fish byproducts group owned by Payne Schwartz, respectively.
Other seaweed companies that have recently raised capital include: Netherlands-based The Seaweed Company has announced a funding round from existing shareholder Colruyt Group. Last year, and Aqua-Spark's $9 million (€7.6 million) investment in Sea6 Energy's Series B funding round last year as well.
https://www.intrafish.com/aquaculture/norwegian-group-wants-central-role-in-projected-seaweed-sector-boom/2-1-1392238 Norwegian group wants pivotal role in predicted seaweed sector boom