Asia
Not all tourist destinations will raise admission prices, Uno affirms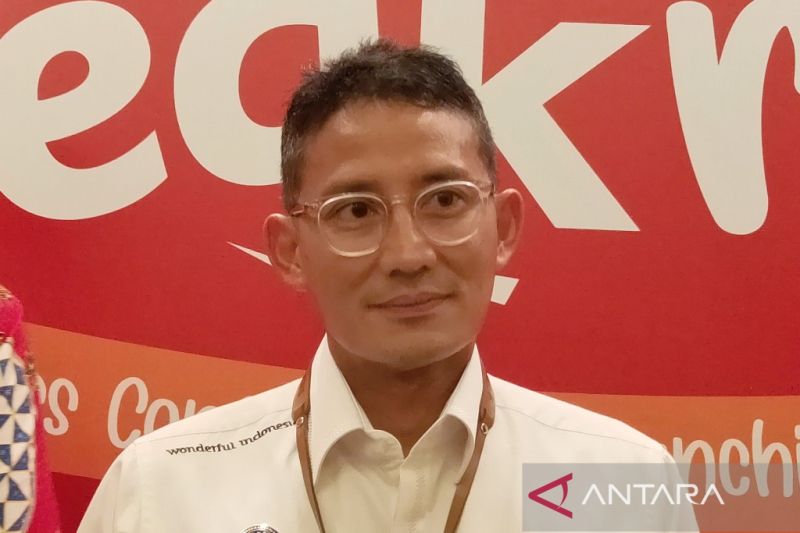 JAKARTA (ANTARA) – Tourism and Creative Economy Minister Sandia Ga Uno has assured that not all tourist attractions will increase their admission prices in order to maintain quality and sustainability aspects.
He issued a statement in connection with previous plans to increase entrance fees for Borobudur Temple and Komodo National Park. This was intended to limit visitor numbers to help protect the two attractions.
"But that doesn't mean that all (tourist attractions) will have higher entrance prices, we need to consider what the (correct) restrictions are and how we can better serve tourists. I hope there will be," Uno said during a weekly press conference that was followed online here on Monday.
The government is now promoting quality sustainability-based tourism, he added.
"So, every tourist attraction should have these two sides," he said.
According to him, the quality and sustainability aspects of tourist attractions are the main focus of the government's efforts to support the conservation and economy of the tourism sector.
He also called on all attraction managers to support quality sustainability-based tourism.
In June, the government announced an increase in admission fees to the Borobudur stupa area. This means that Indonesian citizens will be charged 750,000 rupiah and foreign tourists will be charged 100 dollars, limiting the number of tourists to 1,200 per day.
The plan was opposed by many political parties until it was finally shelved.
A month later, the state government of East Nusa Tenggara (NTT) announced that it would impose a new entry fee of IDR 3.75 million for Komodo National Park. The plan was also opposed by tourism officials in Labuan Bajo.
Finally, last week, the NTT government decided to postpone the increase in admission fees until 2023.
related news: Uno welcomes feedback on Komodo National Park entrance fees
related news: Ministry holds talks with Labuan Bajo tourism sector stakeholders
https://en.antaranews.com/news/244681/not-all-tourist-attractions-to-increase-entry-fee-assures-uno Not all tourist destinations will raise admission prices, Uno affirms