Middle East
NTP has signed an MOU with the Saudi Arabia Grain Organization and the Savola World Foundation to minimize food waste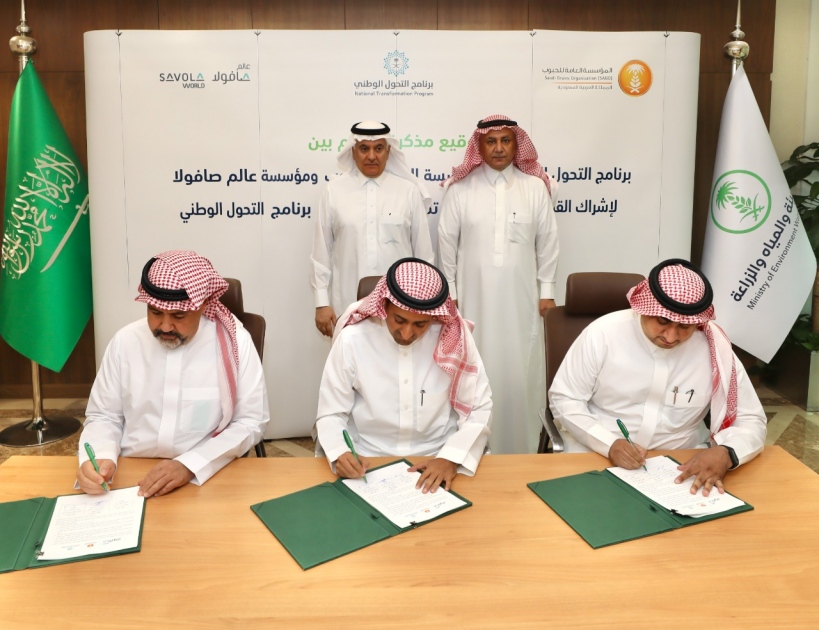 On Wednesday, June 29, 2022, the National Transformation Program (NTP) signed an MOU with the Saudi Arabian Grain Organization and Savola World. The main goal of this MOU is to effectively minimize Kingdom food waste and enable non-profit sector participation to achieve the goals of NTP, one of the Saudi Vision 2030 programs. ..
This MOU will be offered as part of NTP's efforts to support the growth of the non-profit sector in achieving the goals of Vision 2030. It also enables the non-profit sector to be a development partner and a major contributor to the Kingdom's economic and social infrastructure. Valuable government supporters and sources of employment.
In addition, the MOU includes a special program to launch an educational campaign to reduce food waste in 2022 with the aim of raising awareness of the social groups covered by this theme. increase. One of the Savola World programs, the Negaderha program, will release communication campaigns primarily targeting the household sector of the Kingdom during the Eid al-Adha and Mecca pilgrimage seasons and throughout the year.
It is also worth mentioning that NTP aims to enable the non-profit sector through four strategic goals. It is to support the growth of the nonprofit sector, allow nonprofits to have a deeper impact, and strengthen the focus of the enterprise. Encourage social responsibility and volunteering. In addition, NTP aims to ensure the sustainability of critical resources and achieve development and food security through many initiatives. One of these initiatives is to limit food waste in the Kingdom, which is being led by the Saudi Arabian Grain Organization.
The "Savola World Foundation" was established on October 28, 2019 by the "Savola Group" under license number (1007) under the supervision of the Ministry of Human Resources and Social Development as a non-profit organization. The Nonprofit Organization Act issued by Ministerial Council Resolution No. (61) dated February 18, 1437H and its enforcement bylaws issued by Ministerial Resolution No. (73739) dated November 6, 1437H. It is a field of social development and employs many social programs and initiatives. This includes the food waste management program Negaderha, which aims to minimize food waste in the home and HORECA sector. Partnerships with affiliates in various sectors.
http://www.eyeofriyadh.com/news/details/ntp-signs-an-mou-with-saudi-grains-organization-and-savola-world-foundation-to-minimize-food-waste NTP has signed an MOU with the Saudi Arabia Grain Organization and the Savola World Foundation to minimize food waste