Asia
NTT Develops 40 Vocational High Schools as Centers of Excellence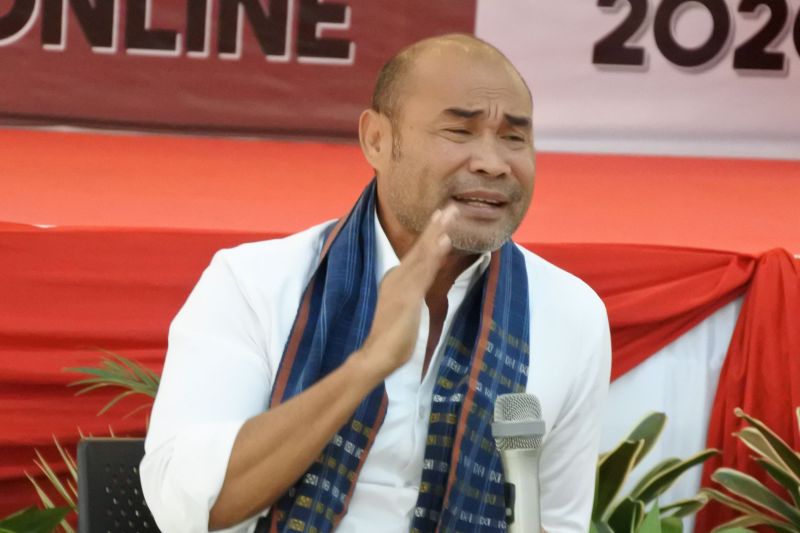 In 2022, around 40 vocational schools (high schools) in East Nusa Tenggara will be developed as centers of excellence to create a sufficient workforce.
East Nusa Tenggara Kupang (ANTARA) – The East Nusa Tenggara (NTT) Government has identified 40 Vocational High Schools (SMK) as centers of excellence that serve as innovative sources of information to help workers develop their skills in various aspects. will be established.
"In 2022, about 40 vocational schools (high schools) in East Nusa Tenggara will be developed as centers of excellence to create a qualified workforce," said Governor Viktor Buntil Raiskodat on Tuesday. mentioned here in relation to state government efforts to develop the education sector.
Raiskodat said that in 2021, the East Nusa Tenggara government will set up 12 vocational high schools as centers of excellence for successful professional pursuits. In 2022, he has swiftly allocated this figure to 40 technical schools.
related news: Vatican Ambassador Piero Pioppo Visits East Nusa Tenggara
According to the governor, the provincial government had prepared a school of excellence as a model of quality development with national and international standards.
He said these schools will set an example for other schools in developing various existing potentials in maritime, arts, tourism and creative industries through increasing competence levels and in utilizing local natural resources. I explained that I was encouraged to do so.
He added that the state government continued to exercise control over vocational education, which has become a source of innovation in producing skilled workers.
Provincial, district and city governments have sought to improve access and quality of education at all levels for children in East Nusa Tenggara, he noted.
He pointed to an increase in gross and net enrollment rates in 2021. Middle school level was about 70% and high school level he was 54%. On the other hand, the elementary school level dropped to 96%.
related news: Jokowi launches Waemese II SPAM in Labuan Bajo
In the same year, 30 high schools, 19 vocational schools, and 3 vocational schools were granted permission to operate schools.
Teaching quality was assessed from the level of school accreditation that recorded improvement. In 2021, 96 schools will receive A certification, 230 schools will receive B certification, and 185 schools will receive C certification.
"The government continues to make various efforts to improve the quality of education in this province by preparing appropriate infrastructure and teacher resources to support the quality of education in East Nusa Tenggara," he said. concluded.
related news: Independence Day Remission of 2,045 East Nusa Tenggara Inmates
related news: Ministry ensures to optimize more tourist attractions in Labuan Bajo
https://en.antaranews.com/news/244853/ntt-to-develop-40-vocational-high-schools-as-centers-of-excellence NTT Develops 40 Vocational High Schools as Centers of Excellence