Asia
NU confirms relentless support for Palestinians in problem solving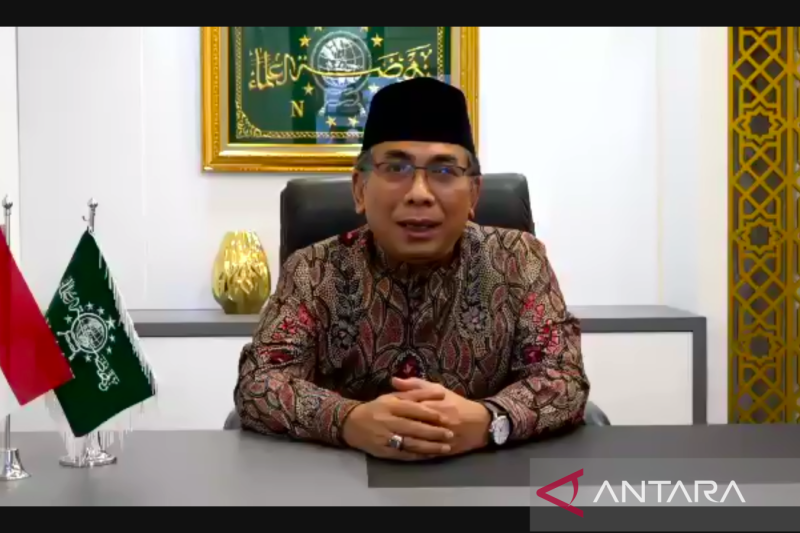 Jakarta (ANTARA)-Indonesia's largest Islamic organization, Nawallatul Ulama (NU), has confirmed relentless support for Palestinians to deal with the most complex issues with Israel.
"NU stands behind the Palestinians and never stops trying to find a solution for them," said Yahya Cholil Staquf, Chairman of the NU Central Executive Committee, Palestinian Authority Chief Officer and Palestinian Authority. He said in a hypothetical discussion with the Palestinian Authority's adviser on religious Islamic issues against President Mahmood Al of the government. Habash here on Sunday.
Palestine has faced highly complex and overlapping issues for decades, which requires appropriate strategies to address them, Stakhu said.
"We understand the problems facing Palestine. Moreover, the problems are complex and overlap with other problems," he said.
Stakhu said he intends not only to express sympathy and distribute humanitarian aid, but also to play its part directly at the heart of such issues.
"We need to know whether we need to go into either politics or religion. We are a religion-based organization, so we start with the realm of religion," he said.
He added that the NU will force the Indonesian government to take a political approach to help tackle the Palestinian affair.
Stakhu emphasized that his stance on Palestinians is not only for Muslims but also for humanity.
"If humanity cannot stand with Palestinians, they cannot stand for their own relatives," he said.
Regarding NU's efforts to support efforts to address religious issues, he explained that organizations are seeking solutions by tracking hostility based on the inherited history of Islam, Christianity and Jews.
"Then we aim to relieve those pains by developing religious insights for coexistence," he said.
Stakhu expressed hope that NU and Palestine could strengthen each other and thereby find a solution for Palestinians to have higher dignity and a brighter future.
related news: RI Lobby IPU Representative for Israeli-Palestinian Dispute Resolution
related news: Minister reiterates Indonesia's support for Palestinian independence
https://en.antaranews.com/news/222069/nu-affirms-relentless-support-for-palestinians-in-resolving-problems NU confirms relentless support for Palestinians in problem solving