Middle East
NYU Abu Dhabi launches Mars Atlas for the first time in Arabic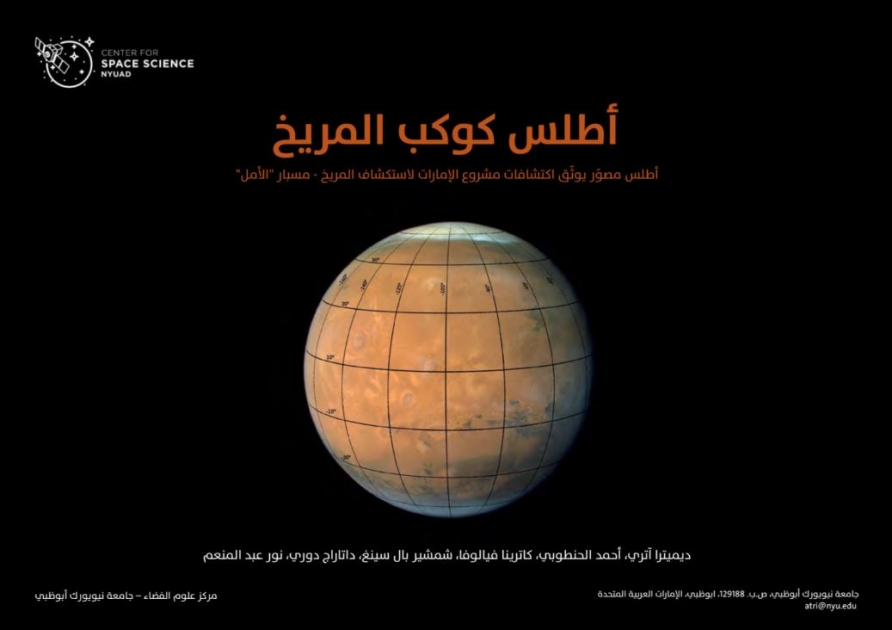 Dimitra Atlas, a research scientist at NYU Abu Dhabi (NYUAD), created the world's first Arabic Martian atlas. Atlas is from the UAE's Emirates Mars Mission (EMM) (also known as Hope or Al-Amal) with the aim of making the findings of the Hope probe accessible to both Arabic-speaking people in the UAE and people around the world. Uses exclusively created data.
The Mars Atlas project combines the various images produced by Hope Probes to map the surface of the planet. The result is a complete picture of Mars and a stunning image of a planet that once remained very similar to Earth.
To achieve this, Atri and his team will process observational data from EMM's Emirates eXploration Imager (EXI) instrument, one of the three instruments onboard the Orbiter. This will help the team show how the planet will change over the course of a year on Mars. This is almost equivalent to two years on Earth. Atlas updates will be made gradually as more data from Hope Probes becomes available.
This information provides a more detailed understanding of the thinning of the planet's atmosphere, which has caused the planet to become cold and dry over the last 4 billion years. Atli further predicts that the data collected will be used within three months to address certain unresolved scientific questions about the erosion of the Martian atmosphere.
http://www.eyeofriyadh.com/news/details/1658320113- NYU Abu Dhabi launches Mars Atlas for the first time in Arabic