Middle East
OE's 2021 Top of the Festive YouTube Video Pop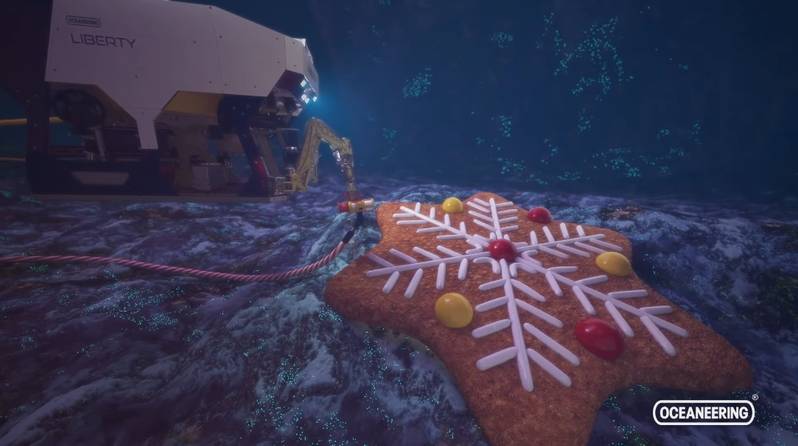 Without the annual corporate celebration YouTube video, it wouldn't be the same year. And while the pandemic is trying to do its best to ruin our holidays again, offshore companies have still provided us with a crop of Christmas cheers.
Again, Oceaneering is at the top of the Top of the Festive Pops. Having a theme park business sideline seems to support pretty neat 3D animations. However, a decent tool is not good without a little imagination. Oceaneering will also showcase the company's capabilities in underwater, space, theme parks, automation, and more, while also having a little festive fun. What do you dislike about Christmas cookies and tinsel ships?
Subsea 7 is usually the second closest to us, one of the bridges on the ship in the middle of the snow-covered offshore scene, their characteristic anglerfish (though trapped in a snow globe). Featuring a good start, but soon a lot of "messages about carbon footprint, safety and beach cleanup". Bring back more anglerfish – free the poor from the snow globe!
The Net Zero Technology Center (NZTC) was also at the top of the list last year (then known as the Oil & Gas Technology Center), and thanks to access to gorgeous graphics, this year's boring but home-covered trees. Features NZTC's Technology Highlights – CEO Colette Cohen is here, but you might not expect it when you look into the boring things of the Christmas tree.
Teledyne tends to opt for the equivalent of a traditional Christmas card, but this year there are pictures from the staff's children. This is actually very sweet and suitable for the morale of staff involvement. So we like it. By the way, if your child comes up with a cool but simple Christmas Doodle, load it into this AI tool and let it dance. https://sketch.metademolab.com/ fun!
Bluewater illuminates the fleet from FPSO to cruise liners, and offshore wind energy will undoubtedly design a buoy-based offtake system and supply it offshore. You can easily get a glimpse of the future of the ocean powered by offshore renewable energy.
This year, Forum Energy Technologies will participate. High quality animation, but what's your message? Nobody bothered to put Christmas December in FETHQ, so the Christmas fairy had to do it! Still, the fairy did at least a decent job …
Repsol chose a comfortable John Lewis / Marks & Spencer-style ad this year that has nothing to do with its product / service. Chap humming Christmas songs provokes spontaneous Christmas songs at the shopping hub. Warm things.
Few things deserve more comments, but I would love to see more. If you find a festival video to include, let us know! Scroll down to see the link to the previous year's OE Top of the Festive Pops.
Oceania ring
Seabed 7
NZTC
Teledyne
Blue water
FET
Repsol
Maersk
Seaway 7
Top of Festive Pops in 2020
https://www.oedigital.com/news/484095-oe-s-2020-top-of-the-festive-video-pops
2019 Top of the Festive Pops
https://www.oedigital.com/news/473985-oe-s-top-of-the-festive-video-pops
2017 Top of the Festive Pops
https://www.oedigital.com/products/item/16689-christmas-videos
2016 Top of Festive Pops
https://www.oedigital.com/news/447639-it-s-the-most-wonderful-time-of-the-year
https://www.oedigital.com/news/493010-oe-s-2021-top-of-the-festive-youtube-video-pops OE's 2021 Top of the Festive YouTube Video Pop