Europe
Oleg Melnicenko dedicates a wreath to the Victory Monument in Minsk :: PenzaNews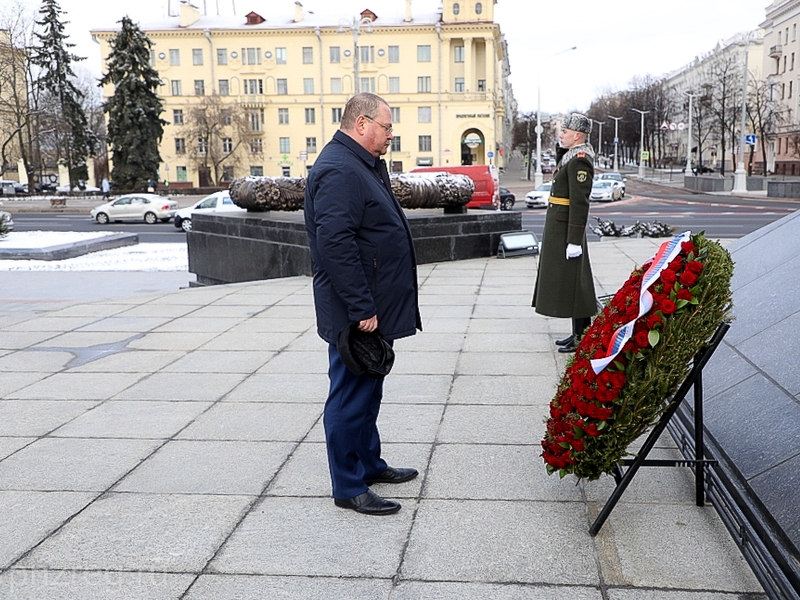 Penza, March 31, 2022. Penza News. Governor Oleg Melnichenko of the Penza region dedicated a wreath to the Victory Monument in Minsk.
Photo: Pnzreg.ru
The ceremony of placing garlands and flowers on the monument is a mandatory part of the event during state and official visits to Belarus, according to the Penza local government press.
The ceremony was attended by all members of the delegation of the Penza region who were actually visiting in the Republic.
Photo: Pnzreg.ru
The Minsk Victory Memorial is an obelisk monument in memory of the dead soldiers, factions and underground workers in honor of their victory in the Great Patriotic War.
The monument is one of the symbols of the Belarusian capital and is also the venue for various commemorative events.
It opened on July 4, 1954, the 10th anniversary of the liberation of Minsk from the Nazi invaders.
http://penzanews.ru/en/society/67453-2022 Oleg Melnicenko dedicates a wreath to the Victory Monument in Minsk :: PenzaNews