America
Over 50% of Afghan journalists have lost their jobs since Taliban takeover: report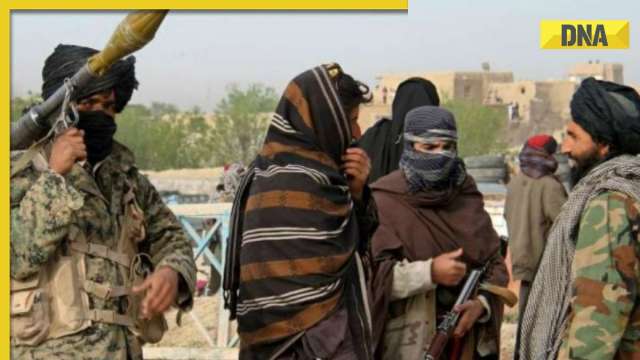 Since the Taliban took control of Afghanistan, more than 50 percent of journalists have lost their jobs and half of the media outlets have closed for a number of reasons, most notably financial issues, TOLOnews cites a report by the Afghan National Union of Journalists (ANJU). reported.
The report found that 53% of journalists have lost their jobs and 50% of media outlets have closed for many reasons.
"Most of the media personnel have left Afghanistan. The media community is facing several problems.They are facing economic hardships and restrictions on media activity in Afghanistan. In addition, the suspension or closure of protection laws for the media community is a great challenge," said Masroor Lutfi, member of (ANJU).
Meanwhile, according to TOLOnews, some journalists expressed concern about the lack of access to information and financial hardships on National Journalist's Day.
Journalists called on the Islamic Emirates to address their challenges, particularly in the area of ​​access to information. Celebrated when it is considered, this community .
"Government officials and relevant officials are calling on journalists to pay serious attention to their issues and ensure their safety," journalist Mustafa Shahriar said.
However, the Taliban's Ministry of Information and Culture said it was committed to protecting the rights of journalists and that efforts were being made to increase facilities available to journalists, TOLOnews reported.
More than 200 cases of violations against Afghan journalists have been recorded in 2022, including arbitrary arrest, abuse, harassment, intimidation and intimidation, according to the United Nations.
Media freedom in Afghanistan is getting worse and journalists are suffering from demoralization under the ruling government. Many journalists have been arrested, persecuted and threatened with death for reporting on sensitive issues that are nothing like Taliban authorities across the country, Khaama Press reported.
Many radio and television stations and news outlets have closed, and some estimates put more than 6,000 journalists out of work. Female journalists in Afghanistan struggle with the dual pressure of being a journalist and being a woman.
According to Khaama Press, recent restrictions imposed by the Taliban restricting women from attending college, working with government or nongovernmental aid organizations, and appearing in public have also affected female journalists. ing.
TOLO News recently reported that the Taliban's crackdown on journalists and media workers continues in Afghanistan. A number of journalists in Paktia province on Friday criticized limited access to information, claiming that this had a negative impact on their activities as their basic right to work was restricted. It is challenged under the organizational structure.
They claimed they were not getting timely information from the authorities. "It is the responsibility of the authorities and relevant organizations to provide the media with accurate and timely information," said reporter Abdul Rahman Wein. rice field.
Journalists urged authorities to fulfill their obligations to grant access to information. According to TOLOnews, many journalists in Afghanistan complain that their issues are not being addressed in the country because certain departments refuse to provide information about certain incidents to the media. .
https://www.dnaindia.com/world/report-over-50-of-afghan-journalists-lost-jobs-since-taliban-takeover-report-3030835 Over 50% of Afghan journalists have lost their jobs since Taliban takeover: report