America
Pakistan implements NCOC guidelines in the face of a surge in COVID-19 cases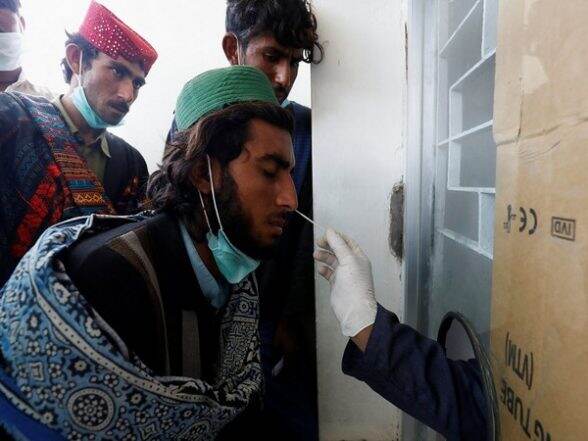 Islamabad, June 30: In light of the increasing number of cases of coronavirus nationwide, Pakistan announced on Wednesday that it would "fully activate" National Command and Operations Center (NCOC) guidelines to curb the spread of COVID-19 infection. Decided.
NCOC is the organization responsible for the efforts, policies and implementation of COVID-19 in Pakistan, and proposes to the Prime Minister's National Coordinating Committee timely actions related to the response of COVID-19 nationwide.
Prime Minister Shabaz Sharif has expressed concern about the rise of the coronavirus and wanted to implement security measures, Geonews reported. According to a statement from the Prime Minister's Office, Prime Minister Shehbaz Sharif chaired the NCOC Conference to revive Pakistan's Coronavirus Response Forum.
NCOC went into operation for two years, led Pakistan's response to COVID-19, and then shut down at the end of March, all of which was taken over by the National Institutes of Health (NIH).
According to NIH data, the decision to revive NCOC has resulted in a daily COVID-19 case count of 500 in Pakistan for the first time in three months amid a constant increase in the recent national epidemic. Because it exceeded.
The country reported 541 new COVID-19 infections overnight, boosting Pakistan's positive rate to more than 3 percent again. According to the data, GeoNews reported that a new infection was detected after a national diagnostic test of 15,462 samples.
Meanwhile, the number of patients being treated in the critical care unit (CCU) has skyrocketed to 100, and one infected with COVID-19 has died in the last 24 hours. With the new addition, the total number of deaths has increased to 30,392 and the number of active cases has increased to 5,269.
Shehbaz has ordered district and state authorities to take strict protective measures and other measures to keep deadly viruses away. At a post-decision press conference, Health Minister Abdul Kadir Patel said that the general public had to follow standard operating procedures (SOPs) until the coronavirus was widespread, GeoNews reported.
"We are pondering strategies for religious gatherings as the threat of an increase in coronavirus continues," he said. The Minister of Health added that the government has also decided to increase COVID testing, as only people with symptoms have been tested so far.
GeoNews reported that the government will begin vaccination of children aged 5 to 12 within the next month or two months and the booster shot campaign will resume.
(This is an unedited and auto-generated story from a syndicated news feed. LatestLY staff may not have changed or edited the content body)


https://www.latestly.com/agency-news/world-news-pakistan-to-implement-ncoc-guidelines-amid-spike-in-covid-19-cases-3889773.html Pakistan implements NCOC guidelines in the face of a surge in COVID-19 cases