America
Pakistan's stock market plunges after Prime Minister Shehbaz Sharif announces a 10% super tax on large industries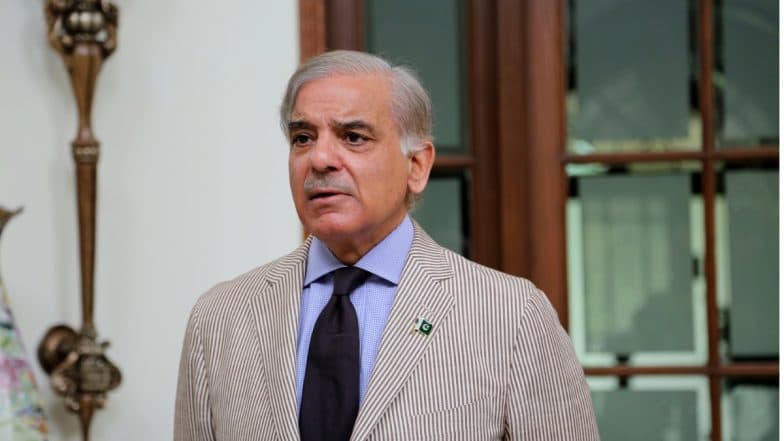 Karachi, June 24: The Pakistan Stock Exchange (PSX) on Friday witnessed bloody shortly after Prime Minister Shehbaz Sharif announced a super tax on large industries.
The benchmark KSE-100 index opened in green in line with the positive trends of the previous day. However, according to Geo News, it quickly dropped sharply to 2,053.35 points (4.81%).
In a speech to the country, the Prime Minister announced that a 10% super tax would be levied on large industries such as cement, steel, sugar, oil and gas, fertilizers, banks, textiles, chemicals, beverages and automobiles. Pakistan's stock market plunges, making it the third poorest stock exchange in Asia, losing more than 1.35 trillion PKR to investors
Tahir Abbas, head of research at Arif Habib Limited, said the market is reacting to the news that large industries will be subject to super-taxes, Geonews reported.
"The 10% super-tax on large industries is high and the market didn't expect it, so the reaction is fierce," he said.
Analysts believed that the market would continue to be under pressure for the next few days until the 2022-23 budget was passed by parliament and the fiscal law was announced. government.
Express Tribune reported Friday that Shehbaz Sharif announced that the government would impose a 10% "super tax" on large industries to control the "inflationary storm."
In his speech, the Prime Minister discussed the "tough" economic decisions made by the incumbent coalition government as Pakistan was heading towards default.
The prime minister said the revenue generated from "super-taxes" would be beneficial to "poverty reduction" to support the inflationary burden of the masses.
The taxable sectors are: Steel, sugar, cement, oil, gas, fertilizer, LNG terminals, banks, textiles, automobiles, tobacco, chemicals, beverages.
Sharif said internal subsidies will be used to enhance public services such as education and the health sector. He added that such a policy is necessary to reduce the country's dependence on external debt.
"That's what we call financial freedom, which we call out of the bondage of slavery we borrow money from," he said.
The Prime Minister has also announced that he will impose another tax on working people who earn more than 150 million rupees, 200 million rupees, 250 million rupees and 300 million rupees, the Express Tribune reported.
"The rich must play their part," Sharif said, while announcing a tax hike, to reduce the inflationary burden on the poor in society.
(The above story was first published on LatestLY at 7:09 pm IST on June 24, 2022. For news and updates on politics, the world, sports, entertainment and lifestyle, please visit our website. Please log on to. latestly.com).
function loadAPI() {
var js_fb = document.createElement('script');
js_fb.src="https://connect.facebook.net/en_US/sdk.js#xfbml=1&version=v3.3&appId=224265671451116&autoLogAppEvents=1″;
document.body.appendChild(js_fb);
}
var a_fb=1;
document.addEventListener('scroll', function(e) {
if(a_fb == 1){
a_fb=2;
loadAPI();
//vdo
(function(v,d,o,ai){ai=d.createElement('script');ai.defer=true;ai.async=true;ai.src=v.location.protocol+o;d.head.appendChild(ai);})(window, document, '//a.vdo.ai/core/latestly/vdo.ai.js');
//colombai
try{
(function() {
var cads = document.createElement("script");
cads.async = true;
cads.type = "text/javascript";
cads.src = "https://static.clmbtech.com/ase/80185/3040/c1.js";
var node = document.getElementsByTagName("script")[0];
node.parentNode.insertBefore(cads, node);
})();
}catch(e){}
}
});
https://www.latestly.com/world/pakistan-stock-market-crashes-after-pm-shehbaz-sharif-announces-10-super-tax-on-large-scale-industries-3867742.html Pakistan's stock market plunges after Prime Minister Shehbaz Sharif announces a 10% super tax on large industries