Asia
PAS top leadership to meet Saturday at GE15, veep says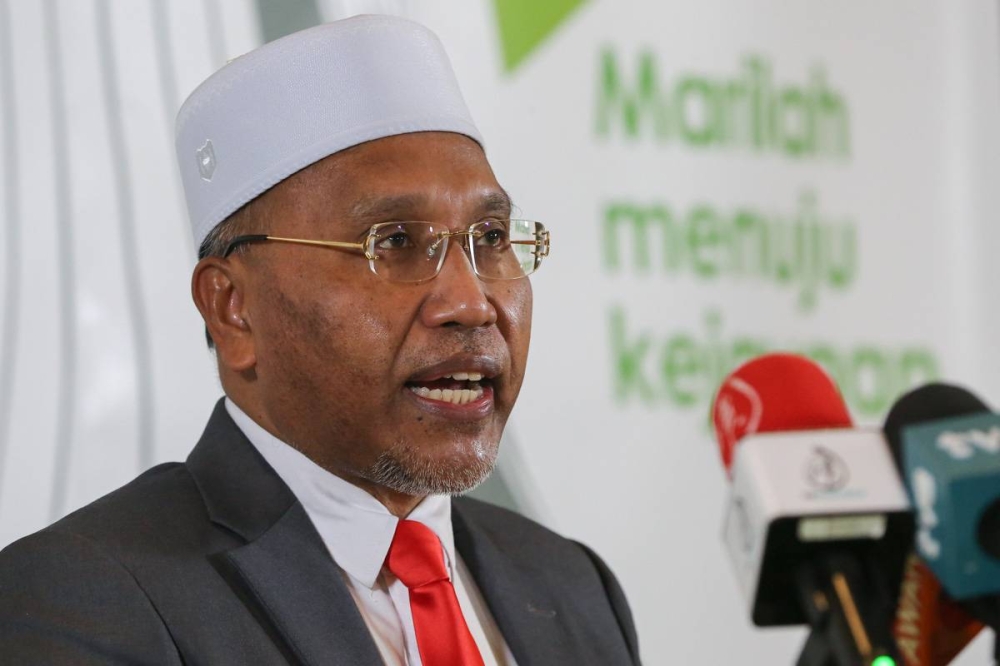 Datuk Idris Ahmad speaks at a press conference at Dewan Besar Tabung Haji, Kuala Lumpur, February 24, 2022. — Image by Yusof Mat Isa.
Wednesday, October 5, 2022 19:51 MYT
PUTRAJAYA, Oct. 5 — Top PAS leaders will meet on Saturday to discuss cooperation with its political allies and the dissolution of the provincial assemblies of the three states currently under its control.
Party deputy leader Datuk Idris Ahmad said a decision on these issues was likely to be announced after a meeting in Kuala Lumpur.
The three provinces currently under PAS administration are Kedah, Kelantan and Terengganu.
Earlier, PAS secretary general Datuk Seri Takiyuddin Hassan was reported to have said states under PAS control would not dissolve their respective legislative assemblies before March 2023.
Asked which coalition party the PAS leaned toward in the 15th general election (GE15), Idris said the party wanted to work with both Pelicatan Nacional (PN) and Umno. rice field.
"We want both sides," Idris, who is also minister in the Prime Minister's Office (religious affairs), told reporters after the 62nd International Quranic Recitation and Memorization Competition 2022 got off to a soft start here today .
Umno President Dr. Datuk Seri Dr. Ahmad Zahid Hamidi recently said that the PAS must urgently decide whether to cooperate with the party (Umno) during GE15. — Bernama
https://www.malaymail.com/news/malaysia/2022/10/05/pas-top-leadership-to-meet-saturday-on-ge15-says-veep/31889 PAS top leadership to meet Saturday at GE15, veep says