Europe
Photo.The Princely couple on a cultural trip to the US
Three exhibitions in one trip, no less. Prince Albert II and Princess Charlene visited three of his exhibitions connected with the Principality during their stay in the United States.
On Wednesday, November 2nd, in Washington, D.C., the prince visited the John F. Kennedy Center to see the photo exhibition for the first environmental photography contest in 2021. Created in partnership with the Prince Albert II Foundation, the theme of the first competition is 'Humanity and Wildlife: Crossing Destinies, Shared Territories'.
The exhibition runs until November 20th and admission is free. Recruitment for the 3rd round has started.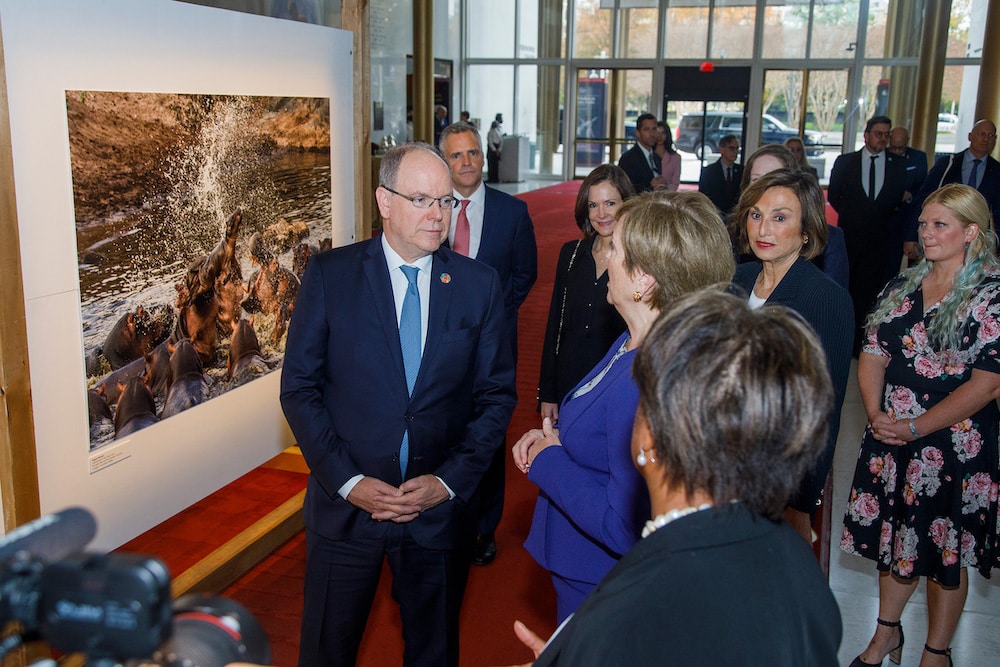 « Grace of Monaco: Princess of Dior »
Also in Washington, D.C., the prince had the chance to visit the Hillwood Museum, which has a lovely exhibition in honor of Princess Grace. "Princess in Dior" looks at Princess Grace and her rapport with designer Christian Dior through the dresses she wears. First exhibited at Dior Her Museum in Granville in 2019, the dress crossed the Atlantic to the American public.
"A beautiful display of all her items and dresses. A lovely way to celebrate the 40th anniversary of my mother's death here in the United States. I am very happy to see the exhibition. It perfectly represents the very strong friendship betweenArchduke Albert II declared to Monaco Info:
Austrian Lille: Princess Charlene shares Halloween photos of her twin princes
Cartier Exhibition – New York
After years of renovations, the Cartier shop on New York's Fifth Avenue is about to reopen with a new exhibition that Prince Albert and Princess Charlene have had the privilege of previewing. Also, in honor of Princess Grace, the building houses the 'Princess Grace Lounge' on his first floor, which is decorated in pastel green with lots of jewellery.


https://www.monaco-tribune.com/en/2022/11/photos-princely-couple-on-cultural-trip-to-the-united-states/ Photo.The Princely couple on a cultural trip to the US