Asia
PLN Supports South Sumatra as Food Producing Region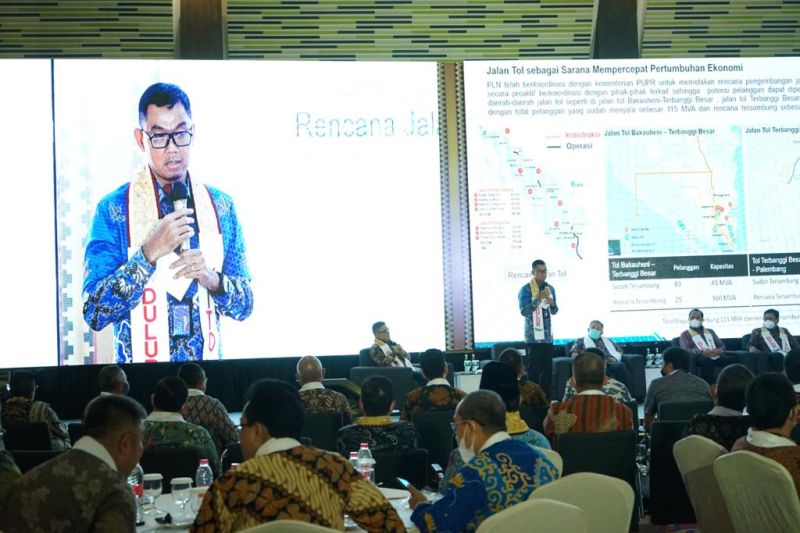 We hope that this endeavor can support (development of) national food security and improve the welfare of farmers.
BANDAR LAMPUNG, LAMPUN (ANTARA) – State-owned electricity company PT PLN strives to support South Sumatra as an integrated development and food producing region and as a new economic hub through its Electrifying Agriculture Program. The company's president, Darmawan Prasodjo, made the aspirations clear in a statement on Friday.
Prasojo said the program aims to make the agricultural sector more advanced and modern by replacing expensive and environmentally unfriendly fossil fuel-based agricultural equipment with cheaper and environmentally friendly electric-based machines. explained to promote
He pointed out that one liter of diesel fuel used to run the rice mill worth Rp 16,000 is equivalent to 1.2 kilowatt hours (kWh) of electricity costing only Rp 1,800.
"So when you (farmers) switch from (using) diesel fuel to electricity, you can cut costs by about 80%. That's why," he asserted.
His side remains committed to expanding the program in different regions across Indonesia.
South Sumatra currently has 12,482 customers in the electrified agriculture program, reaching a total electricity demand of 381 megavolt amperes (MVA) as of June 2022.
The president's director general said his side is also planning for the potential implementation of programs in the region, including palm oil plantations, poultry farms, shrimp farms, sugar cane processing, tapioca factories and irrigation. .
In addition, Prasodjo has ensured that PLN can secure power demand in South Sumatra. The company noted that the capacity of South Sumatra's power system has reached 5,283 megawatts (MW) and the peak load has reached 4,001 MW, resulting in 1,282 MW of reserve power.
"We hope that this effort will support the nation's food security (development) and improve the welfare of farmers," Prasojo said.
Prasojo also said his side not only provided a reliable power supply, but also worked with other state-owned enterprises to provide a modern, cheap and environmentally friendly agricultural system.
In fact, PLN has designed a power system integrated with the toll road development plan to support Sumatra's agricultural sector, he said.
"Work is underway to transmit 275 kilovolts (electricity) from Aceh to Lampung to strengthen the power system," he added.
related news: Government increases food production through development of food estates
related news: National Food Agency urges speedy development of food-producing regions
https://en.antaranews.com/news/243185/pln-supports-south-sumatra-as-food-producing-area PLN Supports South Sumatra as Food Producing Region